This feature is part of a monthly series profiling scientists and technicians who provide exemplary contributions to the mission of NOAA's Office of Response and Restoration (OR&R). This month's featured scientist is Jason Murray, an environmental economist in OR&R's Assessment and Restoration Division.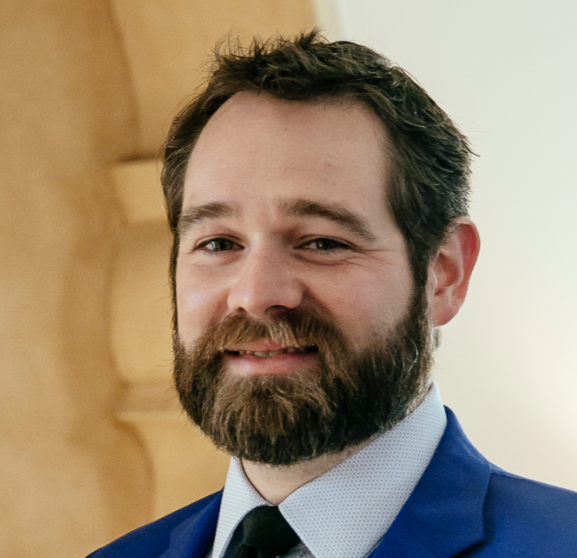 Jason Murray's first project when he came to NOAA in 2014 was to help finalize the natural resource damage assessment (NRDA) for Deepwater Horizon — the 2010 oil spill that released millions of barrels of oil into the Gulf of Mexico. Luckily, Jason is adept at working on complex and sensitive tasks. His career as an environmental economist spans from academia, to research diving expeditions in Central America, and circles back to the Mid-Atlantic.  
Jason grew up on the Eastern Shore of Maryland, sailing and exploring the Chesapeake Bay with his father who he describes as "deeply obsessed with fishing." He and his family enjoyed fishing and sailing, which helped inspire his early love of nature.
Jason attended the University of Virginia, graduating with degrees in math and economics in 2001. He earned his doctorate in economics from the University of California San Diego in 2007. Throughout his studies Jason worked on marine resource economic research projects, specifically bioeconomic modeling.
Bioeconomics incorporates ecological science into economic models to better represent real world processes. This allows for a more nuanced understanding of the relationships between people and the environment. These ideas are a recurring theme in Jason's work.
Jason's passion for the marine environment also took him into the field. In 2004 he joined the National Science Foundation Integrative Graduate Education and Research Traineeship program in marine biodiversity and conservation at the famous Scripps Institution of Oceanography.

Over the duration of a summer course, he met leading marine ecologists and laid the foundations for many professional collaborations. Jason also trained as a scientific diver at Scripps, working on interdisciplinary research projects in Mexico and Belize.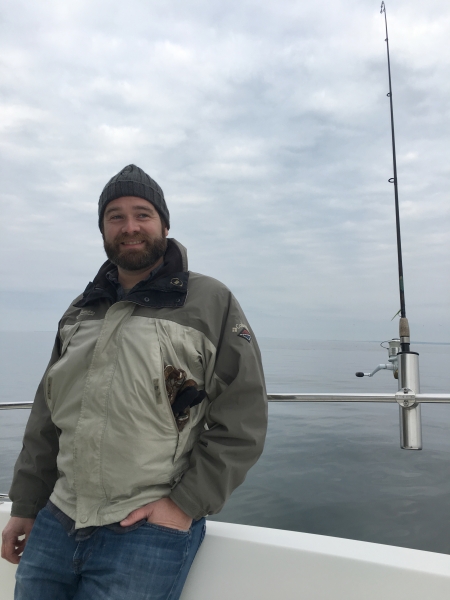 In 2007 Jason returned to the Atlantic coast, this time as faculty at the University of South Carolina working jointly with the university's business and environment schools. He was able to influence young minds to think holistically about environmental issues.
His research publications focused on fisheries management, ecosystem service valuation, the benefits of marine protected areas, and the economics of mangrove ecosystems in Mexico. In both his teaching and research, Jason asked important questions about the relationships between human and ecological systems.
This brings us to 2014, when Jason first came to NOAA's Assessment and Restoration Division (ARD), where he found himself in the intense closing stages of Deepwater Horizon's natural resource damage assessment. The historic $8.8 billion settlement was approved on April 4, 2016, almost six years to the day after the oil rig explosion, for restoration projects in the Gulf of Mexico.
Based in Silver Spring, Maryland in suburban Washington, D.C., he gets to work on cases both across the country and close to home and is currently assisting in more than 20 marine pollution assessment cases.
Recently Jason celebrated his second settlement in a case he was involved with, the first since Deepwater Horizon. The 68th Street Dump in Baltimore, was a unique urban pollution case, and used innovative restoration methods in its planning. The restoration plan scaled urban trash input to tidal wetlands, and involved marine debris removal methods. Jason believes this project sets a good example for supporting marine debris projects as NRDA restoration.
"What I love most about my job are the many different roles and tasks, it never gets boring," Jason said. "At the end of the day, our work is a concrete physical improvement to natural ecosystems, and a benefit to the American public."
Coming to work at NOAA brought Jason full-circle, back to the Mid-Atlantic. He lives in Petworth, Washington D.C. with his wife Tiffany, and their 15-month-old son, Bear. They enjoy living close to extended family. In his free time he enjoys cooking, smoking meats, and spending time near the water with his family.