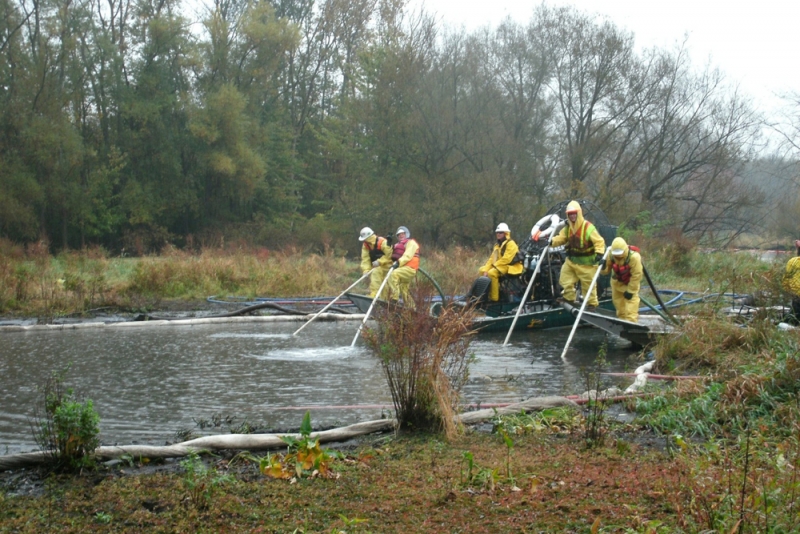 NOAA's Office of Response and Restoration (OR&R) works with federal, state, and local agencies to prepare for, respond to, and assess the risks to natural resources following oil spills and hazardous waste releases. Often, OR&R also collaborates with Native American tribes to ensure that response, assessment, and restoration efforts fully address the needs of all communities.
In recognition of Native American History Month, here are past oil spills and hazardous waste releases that OR&R worked on with Native American tribes as trustees, or government officials acting on behalf of the public.
Industrial activities beginning in the 1890s released polycyclic aromatic hydrocarbons (PAHs) and other toxins into the St. Louis River in Minnesota. Recreational activities are discouraged in the area and recreational fishing has decreased, likely due to visible sheens. NOAA, the Fond du Lac Bands of Lake Superior Chippewa, and other trustees have completed an assessment of the site and are developing restoration projects with the responsible parties.
Since the early 1900s, activities at a wood treatment facility and a shipyard released toxins including PAHs, mercury, and heavy metals into Eagle Harbor in Washington. About 500 acres of Eagle Harbor were contaminated, and seafood consumption advisories are still in effect. NOAA, the Suquamish Tribe, the Muckleshoot Tribe, and other trustees reached a settlement in 1994 and a restoration plan was finalized in 2009. Projects restored and created habitats for species including Chinook salmon and steelhead trout. While these projects are complete, NOAA is providing input as the U.S. Environmental Protection Agency considers additional cleanup efforts.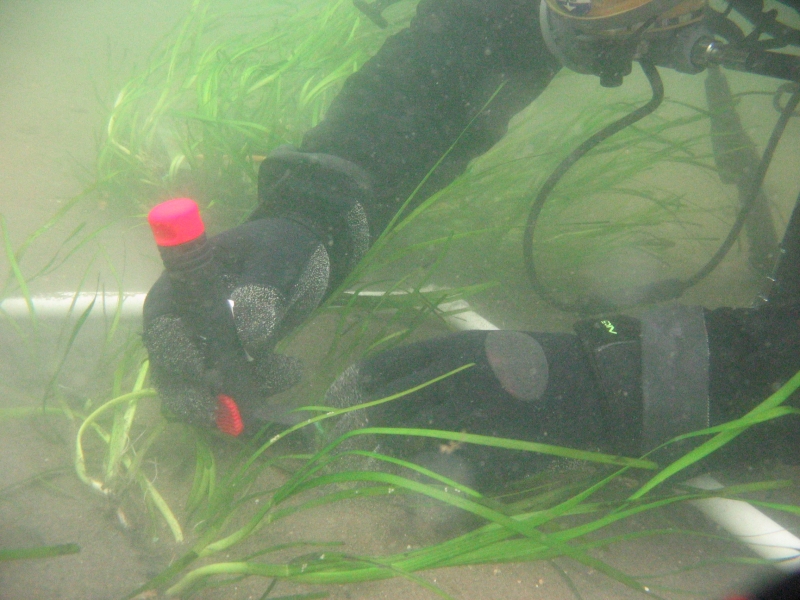 In March 1999, a tanker truck jackknifed on a highway, spilling over 5000 gallons of gasoline onto the reservation of the Confederated Tribes of the Warm Springs Reservation of Oregon and into Beaver Creek. The spill occurred in an important spawning and rearing area for Chinook salmon, steelhead, and other migratory fishes. NOAA, the Confederated Tribes, and the U.S. Department of the Interior reached a settlement with the responsible party in 2006 and finalized a restoration plan in 2009. Restoration projects began in 2011, including the restoration of native vegetation and the development of beaver-dam mimicking structures.
Robin Garcia is the Policy Analyst for the Office of Response and Restoration. She supports congressional and partner outreach for the Emergency Response Division, the Assessment and Restoration Division, and NOAA's Disaster Response Center.