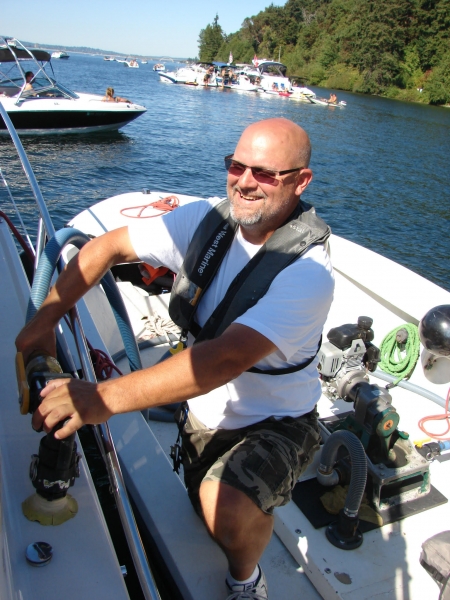 Having already gotten a slew of sunny days and with more out on the radar to come, boating season has officially arrived in Pacific Northwest towns such as Gig Harbor, Washington. For many, this is a welcome change from the dreary days that now feel well behind us. But more boats in Puget Sound can also have some yucky downsides. It can mean more sewage getting into our beloved waters.
Boater sewage is a pollutant that can contaminate shellfish beds or spread waterborne diseases at popular swimming beaches. It has been illegal to dump raw sewage into Puget Sound for decades, and with the new no-discharge zone it is now illegal to dump treated sewage overboard as well. To help boaters comply with the regulations and keep this pollution at bay, the University of Washington's Washington Sea Grant works with Washington State Parks and the U.S. Fish and Wildlife Service in a federal-state partnership that helps seafarers properly dispose of vessel waste through the Pumpout Washington program. Thanks to a Pumpout Washington initiative spearheaded by Gig Harbor Marina & Boatyard last summer, it is now even easier for Gig Harbor residents to pump instead of dump, with a free boatside service run by Terry Durfee of Terry & Sons Mobile Environmental Pumpout Service.
Durfee realized the need for a mobile pumpout program when he was living on a boat in Lake Washington.
"I got tired of making the long trek to the pumpout station every two to three weeks," he said.
He started a "hobby" service in 2008 while working as an inspector for the  Department of Transportation. Then, in 2013 Durfee talked with Pumpout Washington about how to turn his hobby into a non-profit business, after which he was awarded a grant from Washington State Parks.
"We've learned that if you make the pumpouts easy and free of charge, people will use them," says Aaron Barnett, boating program specialist at Washington Sea Grant. "The bottom line is clean water," adds Alan Wolslegel of Washington State Parks.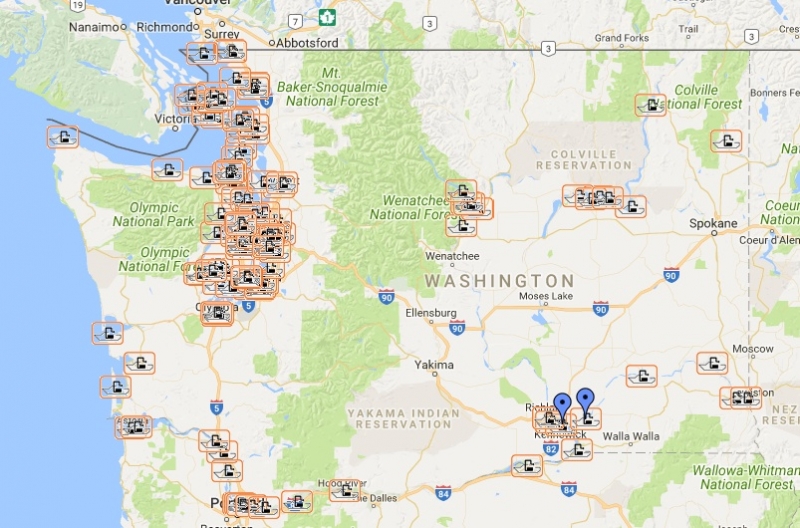 Seventy-five percent of Durfee's pumpout service is paid for with a grant from Washington State Parks, which gets the funds through the U.S. Fish & Wildlife Service from the Sport Fish Restoration and Boating Trust Fund. The additional 25 percent is covered by donations from local marinas and the boating community.
The mobile pumpout service first came to Gig Harbor thanks to the efforts of Ron Roark, general manager of the Gig Harbor Marina & Boatyard. As Roark began to see more boats claim the slips at his and other marinas, he grew concerned about the implications for local water quality.
"Suddenly, it seemed that we were going to need to pumpout a lot more," he says. "So I started thinking about Terry's program."
Roark approached the City of Gig Harbor and they agreed to contribute $15,000 for the year, about half the amount necessary to offer the boat-side pumpout after the state-administered grant. Then Roark got to work fundraising for the rest, successfully soliciting contributions from other local marinas and slip owners.
Terry & Sons Mobile Pumpout now has a dedicated boat and full-time employee in Gig Harbor to meet the city's needs. Durfee's service is also contributing to the success of the statewide Pumpout Washington program, which diverted a record 10 million gallons of onboard sewage to onshore treatment in 2016 and 10.6 million in 2017. Every gallon of waste that Durfee's service pumps reinforces a positive habit for Washington boaters.
"It's just like recycling — it took people years to get used to recycling, and now it's just a thing we do," Durfee says. "I think we're on the right track."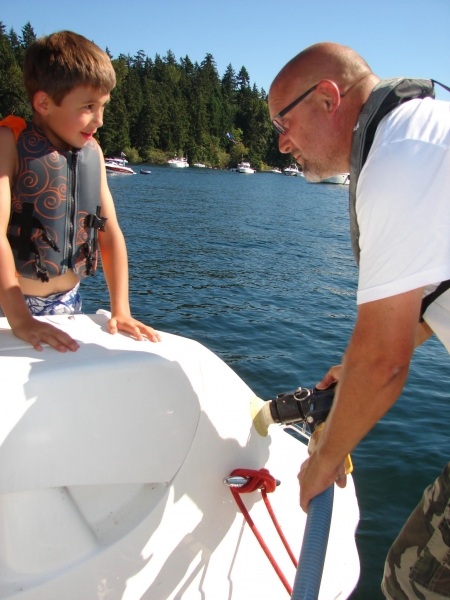 NOAA's Office of Response and Restoration works to develop scientific solutions to keep the coasts clean from threats of oil, chemicals, and marine debris. Sewage is also a concern to the marine environment, and through NOAA's National Sea Grant College Program, Pumpout Washington and similar programs are made possible. Washington Sea Grant, based at the University of Washington, provides statewide marine research, outreach, and education services. Visit www.wsg.washington.edu for more information or to join the conversation with @WASeaGrant on Facebook, Twitter, and Instagram. The views expressed in this post reflect those of the author and do not necessarily reflect the official views of NOAA or the U.S. federal government.