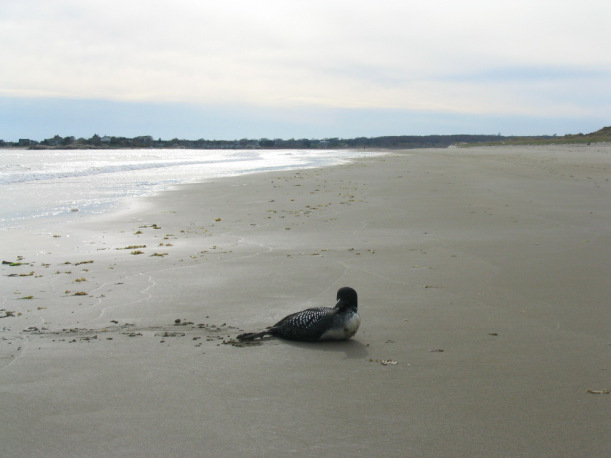 When an oil spill occurs and photos of injured birds and other wildlife start circulating, there is often an immediate desire to want to help impacted animals.
One group that feels that desire strongly are the people who work at the nation's accredited zoos and aquariums. For instance, during the 2010 Deepwater Horizon oil spill, the Association of Zoos and Aquariums (AZA) was one of the largest organizations to mobilize volunteers in the Gulf of Mexico. Lessons learned from the Deepwater Horizon experience, both good and bad, led the association to launch a large-scale training program to certify members in hazardous response training.
"By participating in a credentialed training program, it provides that extra expertise to our zoo and aquarium professionals that will enable AZA members to become more coordinated and more involved when future environmental disasters arise in their community and throughout the nation," said Steve Olson, AZA's vice president of federal relations. "AZA members are uniquely qualified to assist in an oil spill animal response and recovery. They bring a wealth of animal care experience that is unmatched. Not only do they have a passion for helping animals, they bring the practical handling, husbandry and medical experience that would make them invaluable to any response agency. "
The AZA spill response training, taught by the Alaska SeaLife Center in Seward, Alaska and the University of California Davis Oiled Wildlife Care Network, includes certification in Hazardous Waste Operations and Emergency Response established by the Occupational Safety and Health Administration with specific standards for worker safety. NOAA's Office of Response and Restoration also recently presented information on oil spill response at one of AZA's training sessions at the Detroit Zoo.
Moody Gardens in Galveston, Texas, is one of the AZA accredited members, which has hosted oil spill response training in the past two years.  "As one of the first trainees I feel very strongly that we have the ability, and now the training, to make a difference," said Diane Olsen, assistant curator at Moody Gardens.
To date, the AZA training program has credentialed over 90 AZA member professionals from over 50 accredited institutions. Those zoo and aquarium professionals are located throughout the country allowing for rapid local or national deployment if a spill occurs.