On April 20, 2020, NOAA will join our state and federal partners in observing 10 years after the Deepwater Horizon oil spill — an incident that resulted in the tragic loss of human life and an unprecedented impact to the Gulf's coastal resources and the people who depend on them. From March 30 to April 20, tune in as we go back in time to the day of our country's largest marine oil spill, what's happened since then, and how we're better prepared for future spills. In this guest blog from our partners at the Mississippi-Alabama Sea Grant Consortium, learn more about oil spill science communicator Tara Skelton's experiences as a resident of the Gulf of Mexico during Deepwater Horizon, and what she's learned since then.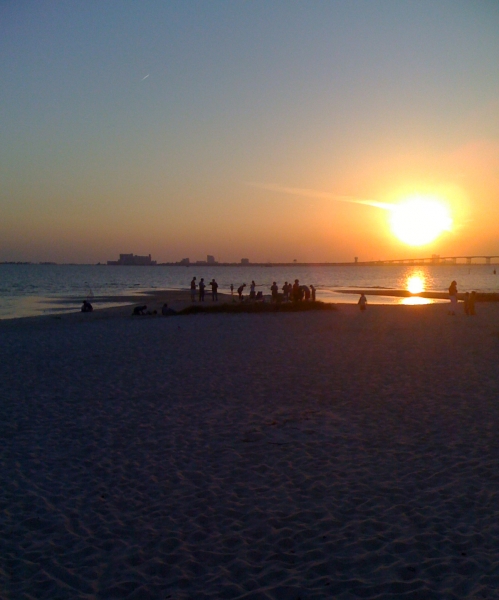 I was a freelance writer and mother of two living in coastal Mississippi when the Deepwater Horizon oil spill began in April of 2010. As boom went up around my local beaches and harbors, my concerns mirrored those I encountered in my community. Should I take my kids to the beach or out boating? Could we continue to safely buy our shrimp off the docks directly from local fishers? How long would all this last?
As tropical weather regulars, Gulf residents are no strangers to disaster. Hurricanes and other coastal storms blow through regularly, and then we all get together to work toward rebuilding. I wondered how long my little town and communities like ours around the Gulf would feel the effects of this disaster, one where you couldn't immediately see what needed fixing. Because the Gulf is large and complex, scientists explained, answers could take a while and, in some cases, lead to more questions.
In 2016, I took a full-time position as the communicator for the Sea Grant Oil Spill Science Outreach Program. This team of science extension professionals works regionally with audiences just like me—people who rely on a healthy Gulf of Mexico for work or play—to share what researchers have discovered about the effects of Deepwater Horizon and other oil spills. We produce publications and sponsor seminars covering different aspects of oil spill science. I help my teammates translate technical research findings into language that anyone can understand. Not trained as a scientist myself, I joke that my expertise is much like an oil slick—wide but not very deep. That's why when I want answers, I turn to the scientists I work with and the materials they've produced.
Here are some of the things I've learned since that April ten years ago:
As oil exploration and transportation continues, so does the likelihood that another catastrophic spill could happen somewhere in the world. It is our hope that the library of publications and videos we've created will be a resource for anyone who finds themselves wondering what to expect when it takes place.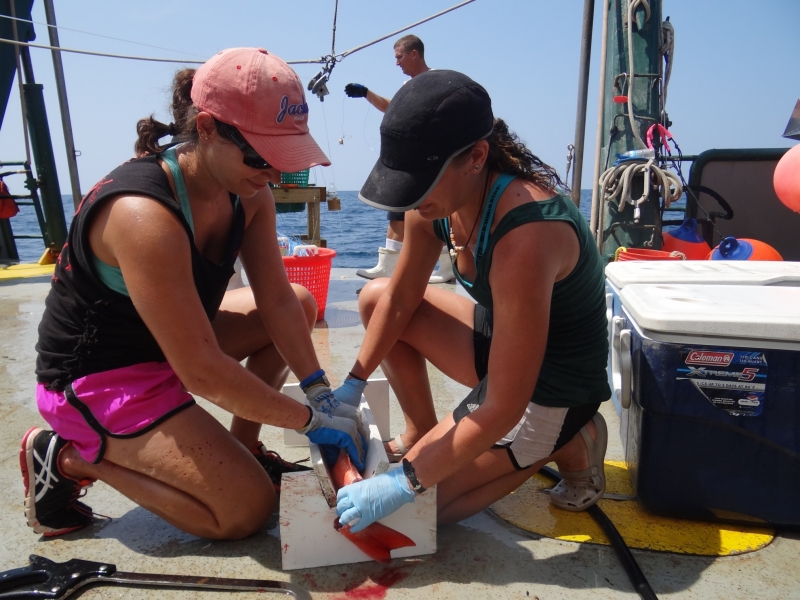 Tara Skelton is the Oil Spill Science Outreach Team Communicator for the Mississippi-Alabama Sea Grant Consortium. The four Gulf of Mexico Sea Grant College Programs with funding from partner Gulf of Mexico Research Initiative has assembled a team of oil spill science outreach specialists to collect and translate the latest peer-reviewed research for those who rely on a healthy marine ecosystem for work or recreation. To learn more about the team's products and presentations, visit gulfseagrant.org/oilspillscience.