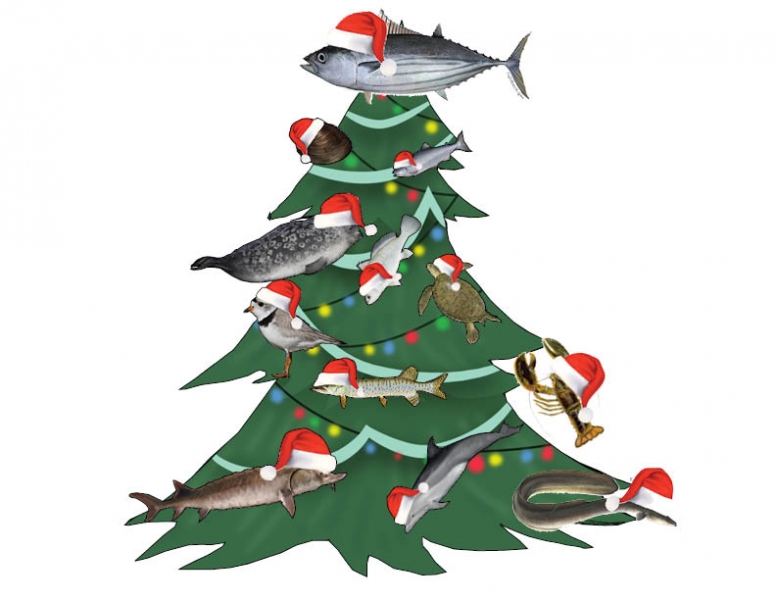 ♫ If you go to the coastline, you'll find swimming free... ♫

 

Twelve drums a drumming,

Eleven plovers piping,

Ten eels-a-leaping,

Nine lobsters snapping,

Eight bottlenose-a-nursing,

Seven sturgeon-a-swimming,

Six coho-a-laying,

FIVE RINGED SEALS,

Four muskellunge,

Three quahogs,

Two green turtles,

And a tuna out at sea!
This time of year we're grateful to all our staff across NOAA's Office of Response and Restoration who work hard to protect and restore these living trust resources to benefit wildlife, people and economies.
America's oceans, Great Lakes, estuaries, and the creatures that inhabit them belong to the American public. Your dedication to them is a gift to us all. Thank you for all you do!

From everything that swims, flaps, scuttles and snaps in America's waterways ...
Happy Holidays!
To learn more about these living resources, check out the slideshow below.