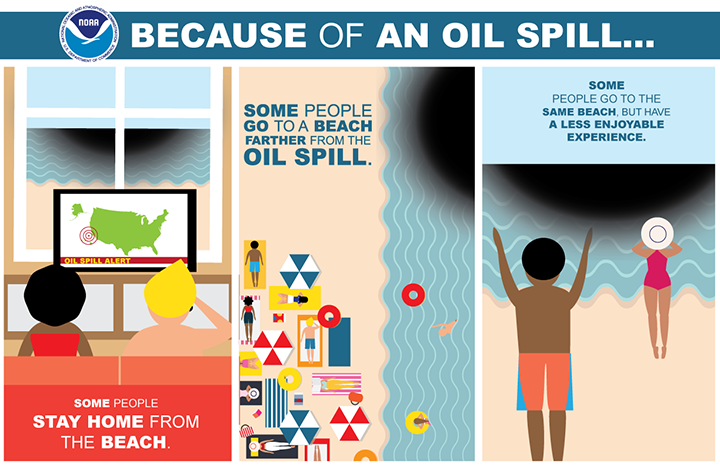 Imagine the perfect day at the beach, lying in the sand, fishing from the pier, maybe taking a boat out on the water. Then an oil spill occurs, and the beach is no longer a fun place to be.
When an oil spill or other pollutant keeps people from enjoying a natural area, it's up to agencies like NOAA, acting as public trustees of affected areas, to determine the impact of pollution on public recreation. It's part of the Natural Resource Damage Assessment process which helps reach settlements with responsible parties to fund restoration. 
How Does 134 Million Gallons of Oil Impact Outdoor Recreation?
The 2010 Deepwater Horizon oil spill disaster in the Gulf of Mexico was the largest marine oil spill in American history. 
Ultimately, the spill caused us to lose more than 16 million user days, a day that someone goes boating, fishing or to the beach. After the incident, people stayed home, went to other places or had a less enjoyable experience. 
To measure its impacts NOAA economists and other experts had to devise new guidance to measure impacts to the ways people enjoy nature. 
These new guidelines, Best Practices for Collecting Onsite Data to Assess Recreational Use Impacts from an Oil Spill, takes lessons learned from the Deepwater Horizon to help standardize the data collection process for oil spills. 
It gives guidance for things such as training staff to survey and interview beachgoers, how to count recreational boaters from airplanes, and best practices to standardize sampling and gather the most accurate data possible. This manual will help NOAA and other trustees to ensure that lost days fishing, swimming and boating are correctly counted and compensated for after oil spills and marine pollution.

Restoring for Recreational Losses After Deepwater Horizon 
The data collected from the Deepwater Horizon assessment led to a historic $8.8 billion settlement in 2016 to restore the Gulf of Mexico.
$420 million of this sum is being invested toward projects that will improve and restore access to outdoor recreation and marine resources. All five Gulf states, in partnership with NOAA and other federal trustee agencies, are leading this work. From boat ramps, parks, fishing piers, and outdoor education, local partners are coming together to implement projects that work best for them. Many of these are already completed or are currently underway.
Below are a selection of eight projects for improving access to nature and outdoor recreation across the Gulf of Mexico. 
A New Kayak Launch at Bald Point State Park in Florida
This project will construct a boardwalk and floating dock at Bald Point State Park for use as a canoe/kayak launch, which will make it easier for people to enjoy days on the water.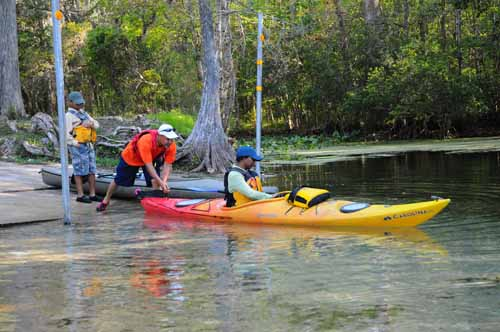 INFINITY Science Center will let Visitors Explore Science in Mississippi 
Visitors to the INFINITY Science Center will have increased access to coastal estuarine habitats, wildlife viewing areas, and educational features. The project enhanced and expanded a state-of-the-art interactive science, education, interpretive, and research center for use by visitors seeking to experience and learn about the coastal natural resources of the Gulf of Mexico. The project also serves as a launching point for a comprehensive scenic byway trail system that can take visitors to beaches and tidal coastal estuarine environments.
Improving a Middle Pearl Boat Launch in Louisiana 
The Middle Pearl project will improve an existing boat launch with two boat launch ramps and a staging slip. This will provide a safe place for the public to access numerous water bodies, including the Pearl River and its tributaries, Little Lake, Lake Pontchartrain, and Lake Borgne in southeastern Louisiana.
Constructing Campsites at Galveston Island State Park in Texas
The Galveston Island State Park Beach Redevelopment project includes building multi-use campsites, tent campsites, boardwalks to safely access dunes, equestrian facilities, and restroom and shower facilities to wash off sandy feet after a long day at the beach.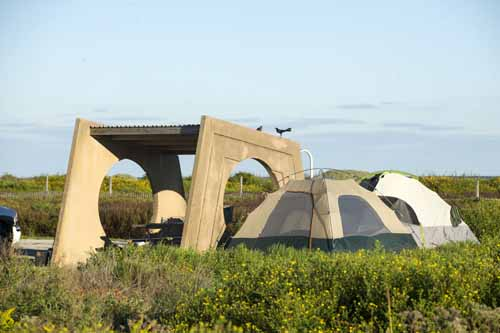 New Boat Launch at Grand Avoille in Louisiana
This project will make improvements to the Grand Avoille Boat Launch in St. Mary Parish, Louisiana. This project will design, and construct a parking lot, access road, boat launch, boat ramp, and dock to make it easier for the public to access waterways.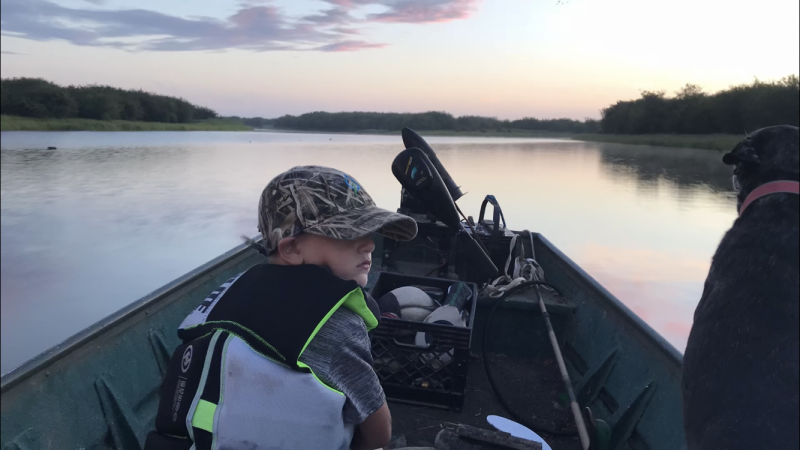 Building Wildlife Viewing and Fishing Platforms in Texas 
Sea Rim State Park is located along the upper Texas coast in Jefferson County, Texas. This project constructed two wildlife viewing platforms at Fence Lake and Willow Pond, as well as a fish cleaning station. These improvements enhance visitor's experience and create new ways for the public to access Gulf resources.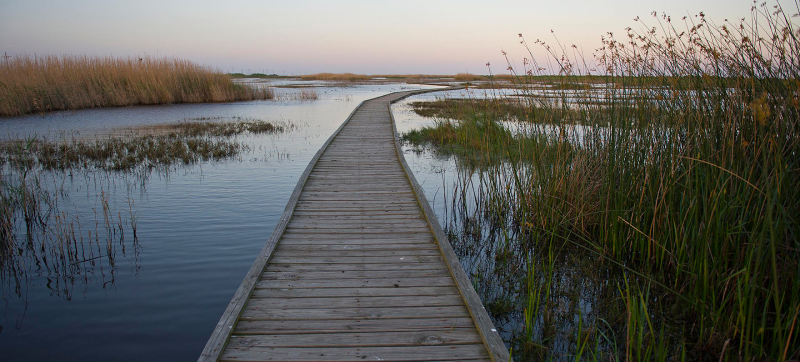 Fixing a 40-Year-Old Fishing Pier in Alabama 
The pier at Fort Morgan State Historic Site was a popular spot for fishermen until it fell into disrepair and was closed in 2014. This restoration project will rehabilitate the pier on its existing foundations, providing a safe place for the public to access Alabama's recreational fisheries.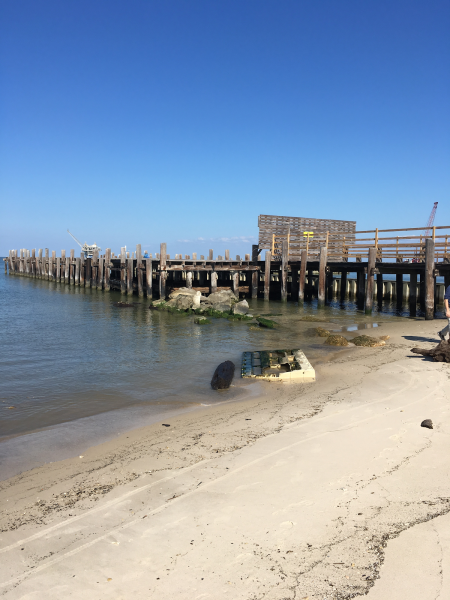 Improving Beach Access with Boardwalks in Florida 
This project improves access for the public seeking to access the beach and water of Santa Rosa Sound from the existing pavilion/parking lot areas. Two new beach access boardwalks from existing pavilions were constructed and a new kayak/canoe launch increases access for recreational boating in the waters of the sound. The project also restores an approximately 1-acre area of dune habitat, enhancing recreation by returning the area to a more natural state.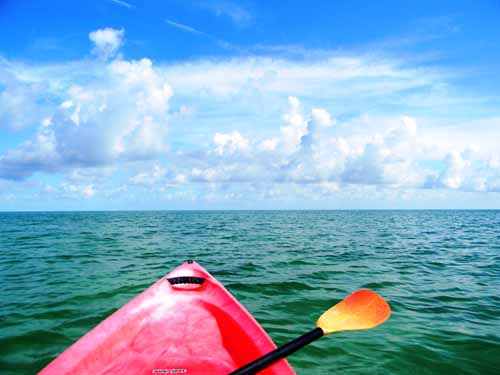 As noted, what's above are just eight examples of the projects to restore recreational uses. For more information about Deepwater Horizon restoration please visit the Gulf Spill Restoration Project Explorer on the Gulf Spill Restoration Website.