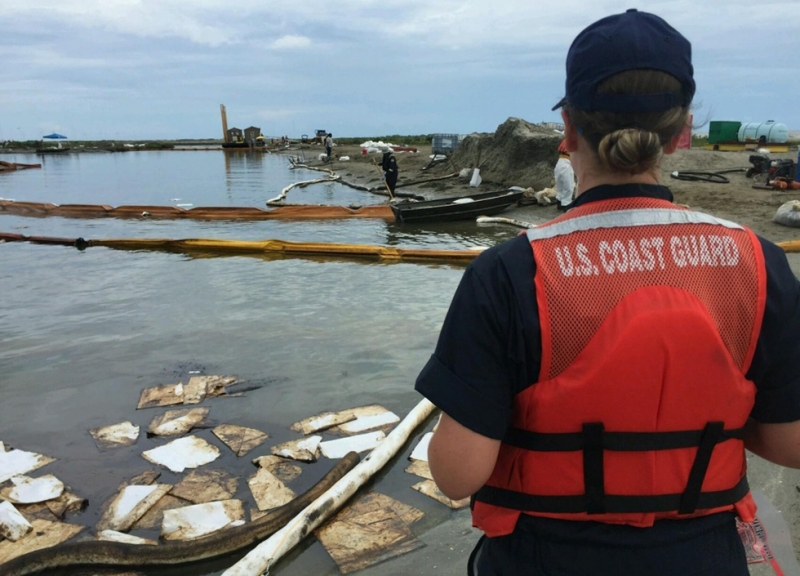 On Sept. 5, 2016, a marsh excavator operated by Great Lakes Dredge and Dock Company tracked over pipeline while performing restoration activities in Bay Long, a sub-estuary of Barataria Bay, discharging approximately 5,300 gallons of crude oil into the Gulf of Mexico. The pipeline was shut in and is no longer leaking. The incident occurred at an active restoration site for the Deepwater Horizon oil spill. The cause of the incident is still under investigation.
NOAA's Office of Response and Restoration has been providing scientific support including trajectories and fate of oil, resources at risk, information on tides and currents, and technical guidance towards the response. Other roles provided by NOAA are guidance on Shoreline Cleanup and Assessment Technique (SCAT), a systematic method for surveying an affected shoreline after an oil spill, as well as data management and updates through Environmental Response Management Application (ERMA®). OR&R's Emergency Response Division has a team of six on site.
For more information, read the September 11, 2016 news release from the U.S. Coast Guard.