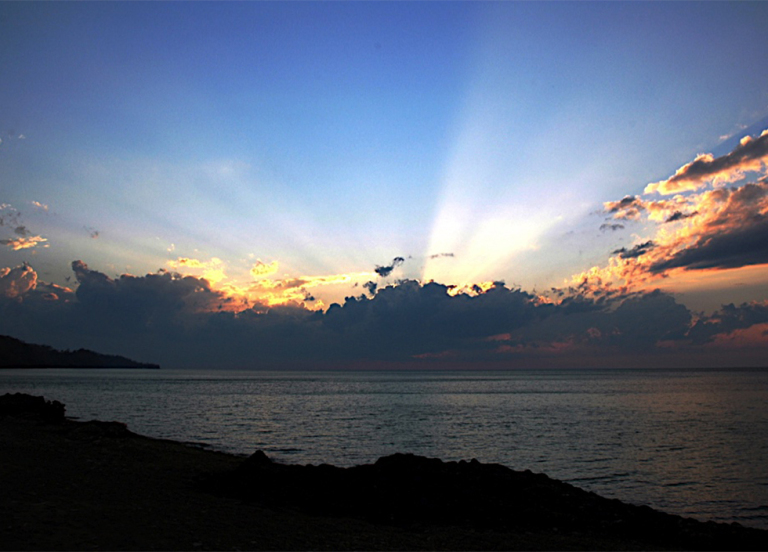 Sailors that discovered the Great Lakes called them Sweetwater Seas because they contained drinkable water. Today, that water is under threat from chemical pollution. A recent report from the International Joint Commission, a U.S. – Canadian panel that monitors Great Lakes water quality, states the efforts to clean up the lakes over the past 25 years are "a mix of achievements and challenges."
The five Great Lakes, Huron, Ontario, Michigan, Erie and Superior have a total coastline of almost 11,000 miles. Together with the rivers, channels, and smaller lakes that feed or drain them, they make up the largest surface freshwater system on Earth.
While the Great Lakes system spreads across more than 94,250 square miles (244,106 square kilometers), it drains a much larger watershed that includes parts of eight states and two Canadian provinces. Nearly 40 million people, including 11 million Canadians depend on the Great Lakes for drinking water, recreation, transportation, power and economic opportunities. According to Environment Canada, the Great Lakes and St. Lawrence River region supports 56 million jobs shared by Canada and the United States.
As the population has increased, human activities have taken their toll on the Great Lakes ecosystem. The environmental impacts of urbanization, trade, industrialization, agriculture, climate change, toxic contaminants and other pressures, are obvious. Concentrations of historic pollutants are still a concern, mercury levels in some species of Great Lakes fish are stable but are increasing in others.
New pollutants, including pharmaceuticals and plastic waste are equally troubling. Chemicals like fire retardants, polybrominated diphenyl ethers (PBDE) are present in the water, air, sediment, wildlife, and people who live near the Great Lakes.
This is deeply concerning because these chemicals are persistent (never break down), toxic, and bioaccumulative, absorbed by the body. Exposure to PBDEs has been linked to thyroid disorders, birth defects, infertility, cancer, and neurobehavioral disorders.
The commission is seeking public comments on the report until April 15, 2017 at ParticipateIJC@ottawa.ijc.org or at participateijc.org.
Here are recent stories about the Office of Response and Restoration's work in the Great Lakes:
Protecting the Great Lakes After a Coal Ship Hits Ground in Lake Erie
With Eye Toward Restoring Ecosystems, NOAA Releases New Pollution Mapping Tool for Great Lakes
Is There a Garbage Patch in the Great Lakes?
What Was the Fate of Lake Erie's Leaking Shipwreck, the Argo?
Anna McCartney is the communications and education specialist at Pennsylvania Sea Grant.