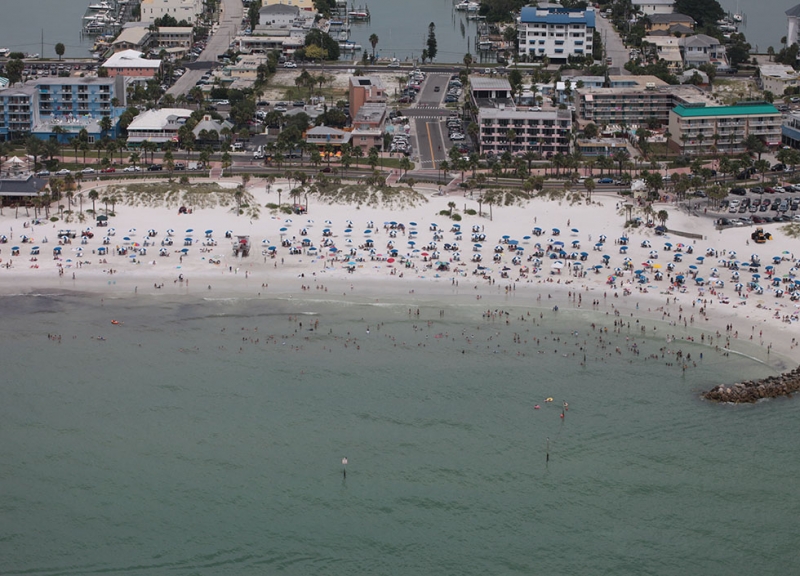 Imagine the perfect day at the beach, lying in the sand, fishing from the pier, maybe taking a boat out on the water. Then an oil spill occurs, and the beach is no longer a fun place to be.
When an oil spill or other pollutant keeps people from enjoying a natural area, it's up to agencies like NOAA, acting as public trustees of affected areas, to determine how much recreational opportunities were lost. It's part of the Natural Resource Damage Assessment process.
A new guide from the Assessment and Restoration Division, Best Practices for Collecting Onsite Data to Assess Recreational Use Impacts from an Oil Spill, is designed to help standardize the collection process.
The guide evolved from our experiences conducting the natural resource damage assessment for the Deepwater Horizonoil spill.
"We wanted to capitalize on the lessons learned during the Deepwater Horizon damage assessment, so we condensed our 1,119 page infield process manual into a portable guide that we could pull off the shelf and implement during any future oil spill," said Adam Domanski, an economist who specializes in non-market valuation with the Assessment and Restoration Division.
The intention of the new guide is help any resource manager collect recreational use data and offers detailed information on:
Sampling Methods and Design
Onsite Data Collection Using Ground Personnel
Onsite Data Collection Using Aerial Photography
Safety Considerations for Data Collection
Data Entry and Processing Procedures
The guide is available at NOAA's Damage, Assessment, Remediation, and Restoration Program.