It's no secret; everyone is under a great deal of stress right now. Between a record-breaking hurricane season, extensive wildfires, civil unrest, and a global pandemic; America is exhausted.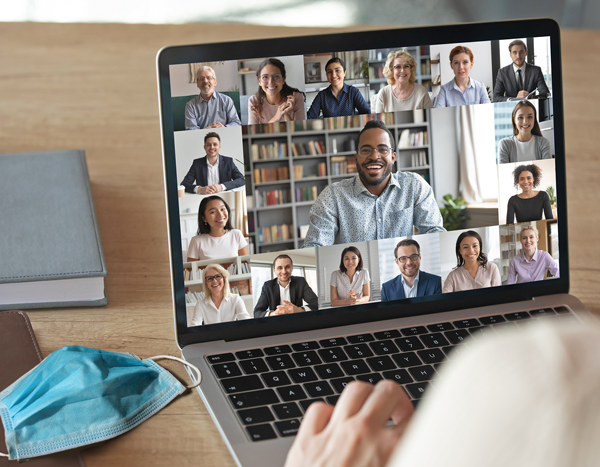 Over the past year, it's been one crisis after another, leaving many of us feeling drained, anxious, and overwhelmed. In addition, the constant exposure to the latest news as well as the hardships of others takes its toll on all of us. Now, add in the sudden shift to remote work; it's just too much for many people. 
Sounding familiar? This feeling could be "disaster fatigue," which can occur when a person becomes so inundated with negative news, it begins to strain their emotions and health. It's almost impossible to know if the worst is behind us or still lies ahead. This state of unknowing can cause a host of physical challenges and fosters increased cynicism, an increased sense of hopelessness, and even a decrease in compassion and empathy.
In some cases, this constant exposure to current events can trigger our brain's fight or flight response. This causes our body to secrete both cortisol and adrenaline to help us cope. When it occurs repeatedly, this process can cause our adrenal glands to become fatigued.
How to Combat Disaster Fatigue
With all of this happening at a constant rate, taking care of ourselves is extremely important. Sometimes, it's the little changes that can make the most significant difference. Here are some tips to combat disaster fatigue: 
Set limits on your daily news consumption. It's information overload lately. Try putting a limit on how much news you consume in a day. Continuous exposure to negative news can elevate feelings of stress and anxiety.
Turning off email and work notifications. Turning off email and notifications when you're not "at work" is essential; set boundaries—you should set a work-life balance. 
Give yourself work breaks. In the remote setting, we often move from task to task and lose track of time all while forgetting to take breaks. Taking time to reflect and regroup can help our overall wellness. Try only spending 10 minutes reflecting on a meeting, then take a 15-minute break, maybe even go for a walk around the block.
Utilize relaxation techniques. Engaging in physical activities such as yoga or breathing exercises reduces stress and can help you gain a better perspective on things.
Practice Self-Care. Setting aside time to take care of yourself can bring balance to your day, giving you the energy and focus you need to accomplish the next task. 
Exercise regularly. Find a physical activity that appeals to you. By finding a physical activity that's enjoyable, you are more likely to stick with it. 
Engage in more personal activities. Schedule personal activities and have several go-to hobbies that you enjoy. This way, you will have something specific to do with your personal time. 
Flexible work scheduling. Talk with your supervisor about flexible scheduling options. This may help control your days better and balance your personal and professional responsibilities. 
Take time off from work. For many, vacation plans were derailed due to the pandemic. However, it's still important to take time off and recharge your batteries. Look for vacation options that keep you safe while helping to make you feel refreshed and ready to take on any work challenges that come your way. 
Remote Work Burnout
As the pandemic stretches on and remote work continues, staff fatigue has led to burnout. Remote work burnout can result from chronic workplace stress characterized by feelings of exhaustion or energy depletion. 
It's no secret that many of us, especially those with little ones, feel the whole "your home is now your office thing" hasn't been easy. In fact, for a lot of us, the term "working from home" has a whole new meaning; it's no longer a perk or the best day ever—most days, it's just about survival.
However, there are ways to alleviate stress and avoid remote work burnout, some of which include: 
Create a schedule and stick to it. Creating and sticking to a regular schedule can help you maintain productivity and ease stress. 
Stay hydrated and eat healthily. It's essential to take care of our bodies and our minds. Now is a great time to take control of your health! 
Focus on work during work hours. Try to dedicate your work hours to just work. If you're productive and efficient throughout the day, you'll walk away feeling accomplished and not feeling like you have to work all night. 
Recreate the watercooler. Stay connected with your co-workers. Schedule time each day to chat with co-workers, no matter what you're talking about, the social support and connection can help. 
Take work breaks and get fresh air. Give yourself a little space between outputs. Take time for yourself, even if it's a quick walk around the block. 
Be kind to yourself. Don't be so hard on yourself! Cut yourself a break; we all need it once in a while.
If not done mindfully, working remotely can cause additional stress. Now more than ever, it is critical that you recognize what stress looks like, take steps to build your resilience and manage job stress, and know where to go if you need help. Additionally, talk to your employer or supervisor to learn about the resources your company or organization has to offer. 
Additional Resources: