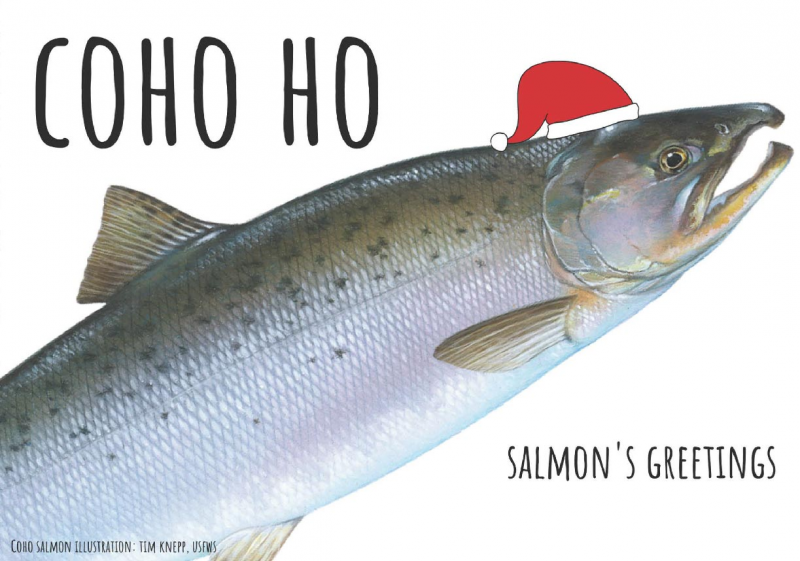 The holiday season is for giving thanks. It's the perfect time of year to plop a line in the water, reel in a wriggling friend, and let America's fish know how much they mean to you! 
From giving us opportunities to have a boatload of fun fishing, putting healthy food on the table, supporting local economies, and even helping scientists understand watery worlds, America's fisheries are always there for us. 
That's why whenever fish are impacted by pollution from oil spills, ship groundings, marine debris, and hazardous waste, it's up to NOAA's Office of Response and Restoration to use sound science to respond to, assess the impacts of, and restore fisheries. We help ensure that fish can do what they do best, bring joy to people!
So to all our fishy friends, as well as everything else that swims, flaps, scuttles, or snaps in America's waterways, HAPPY HOLIDAYS!