This feature is part of a monthly series profiling scientists and technicians who provide exemplary contributions to the mission of NOAA's Office of Response and Restoration (OR&R). In our latest "Minds Behind OR&R," meet Carlie Herring, a research analyst for the NOAA Marine Debris Program.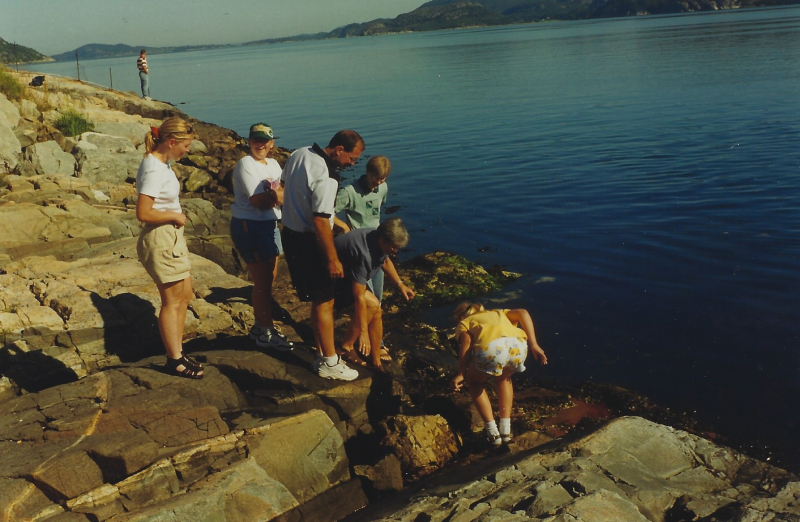 Growing up on a farm in Iowa, Carlie Herring was canoeing down rivers from a young age, but her exposure to the ocean was mostly limited to family vacations. It wasn't until she was 11 that she had an ocean experience that truly changed her life forever. Carlie's family hosted a foreign exchange student they were later able to visit on an island in southern Norway where the student's family was from. 
"We had to take a ferry to the island and I saw jellyfish in the water, a kelp forest, all this fascinating marine life and I was hooked," Carlie said. "I had been to the beach before, but that was the first time I remember being at the beach and just falling in love." 
Carlie knew she wanted to be a marine biologist. She went through a "dolphin phase" as a young girl, she says, but in high school she began to notice the trash and debris on the beaches she would visit. 
After high school, Carlie studied marine science at the University of Maine, Orono, where she conducted marine debris research, dealing specifically with plastics in the ocean. When she first started school in Maine, she was more interested in the pharmaceutical properties in corals and other coral-related research. As there weren't many corals in Maine, she did a semester in Hilo, Hawaii to get some tropical experience. 
She then did the Sea Education Association program based in Wood's Hole, Massachusetts. Over the summer, she sailed from Honolulu to San Francisco—going through the North Pacific garbage patch—as part of a research cruise studying plastics, conducting surface tows to collect plastics and characterize them. 
She came back from the trip with a renewed interest in the world of marine debris. Her capstone year, she changed topics from coral to marine debris—experimenting with how different types of plastic and paper bags and cups, and other plastic items, would degrade over a period of time when submerged in sediments. 
A Focus on Marine Debris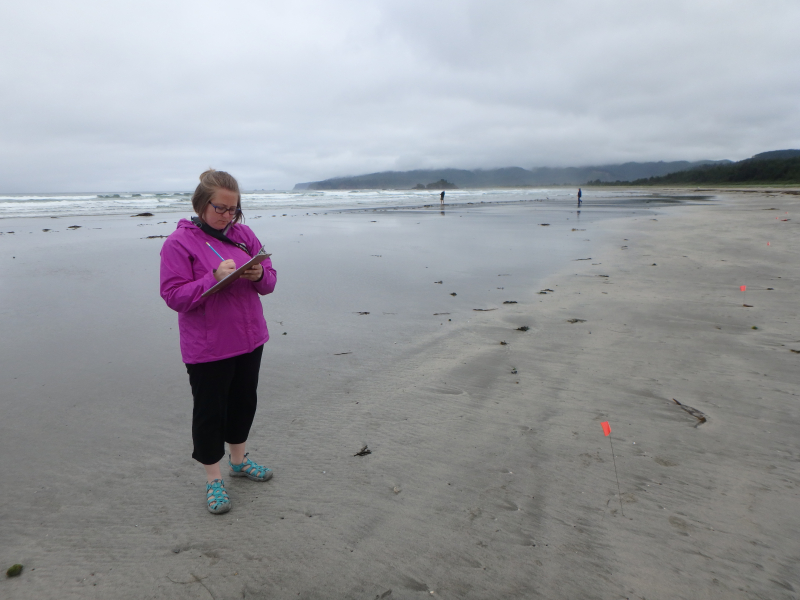 After completing her undergraduate degree, Carlie knew she wanted to continue her education, but wasn't sure what she wanted to get a graduate degree in. She took two years off working as a marine science educator on Santa Catalina Island in California, where she discovered a love for sharing her knowledge and excitement for the ocean with students. 
School groups would come out to the island for three to five days for immersive labs on everything from algae to sharks. They would also go out in the field on snorkeling, kayaking, and hiking trips. 
"I loved sharing my passion for the ocean with kids. I really learned about not just focusing on the environmental issues, but getting people hooked on the ocean and marine creatures in the first place. We would show students this amazing underwater world, why we should value and protect it, and then talk about some of the issues the ocean faces. For instance, we would go on a beach walk and pick up shells and bits of plastic and talk about what should be in the ocean and what shouldn't," Carlie said. "I loved working with students of all ages. Through that experience I also came away with a new goal, trying to look at issues from a larger scale approach and looking at how everything in a system connects."
Carlie then completed her master's degree in environmental sciences from the Marine and Estuarine Science Program at Western Washington University, with a thesis evaluating non-indigenous species management in an ecological risk assessment framework. She graduated in the summer of 2014 and stayed on after to work for her academic advisor doing other risk assessment projects through the fall/winter. 
The NOAA Chapter Begins
In February 2015, Carlie accepted a role with OR&R's Marine Debris Program as a research coordinator and moved to Silver Spring, Maryland, where NOAA is headquartered. As the research coordinator, Carlie is responsible for overseeing research projects funded by the program, involved in the program's Marine Debris Monitoring and Assessment Project, and staying up-to-date on new marine debris research and literature.
"Ever since I'd done that sailing trip in the Pacific, I had always been involved and interested in marine debris and just trying to make others aware of the issue. I've always been drawn to that subject, and within a few days of the job at NOAA being posted, three different people sent it to me and said 'this would be a great fit for you.'" Carlie added, "The initial seeding for me was seeing debris on the beach in high school. And then working on Catalina [Island] I also saw fishing line, fishing gear, plastic debris, just a lot of exposure that solidified my interest in the issue." 
In her role with the Marine Debris Program, Carlie does a lot of work for the research grant competitions run by the program—brainstorming and helping to draft priorities for the competition, and reviewing proposals. She's also involved in the environmental compliance angle for the projects, making sure they don't have harmful impacts on the environment. 
The most rewarding part of her job, Carlie says, is seeing the projects selected from the grant competitions start from an idea and come to fruition. 
"There are projects we started in 2017 that are just wrapping up, so it's great to see these results. Research takes a long time, so seeing the projects that we started funding for four years ago, to see them all the way through has been very rewarding." Carlie said. Additionally, "the issue is so broad and there are so many different aspects to marine debris. The diversity of the different tasks I do is a nice balance," 
Carlie also enjoys doing community outreach and giving presentations to groups, such as a recent presentation to the Great Lakes Sierra Club. 
"It's great to give those presentations and to see the interest in people learning about a topic for the first time. It's just a great reminder about why we're working on the issue and it's nice to hear people's ideas and get re-energized on a topic," Carlie said. 
Part of the work the program does is centered around working with partners to identify how debris gets into the ocean, trying to identify the sources, and then looking at different ways to address and prevent or mitigate debris from entering the ocean/aquatic environment in the first place. The projects selected from the most recent research grant competition are good examples (projects to be announced later in the summer/fall). This work also involves field work, where surveyors will go to beaches to do marine debris monitoring surveys. 
One of the most challenging parts of her job, Carlie says, is just trying to keep up with the seemingly endless supply of literature on marine debris being published. 
"Generally in any given week, there might be 40 to 60 new papers coming out. There's a lot of interest in the topic, and it's definitely grown even more since I started in 2015. So I do my best to stay up to date on who's doing what, going to conferences, learning about the new research that's coming out," Carlie said. "There's just not enough hours in the day to learn and soak up as much as you can."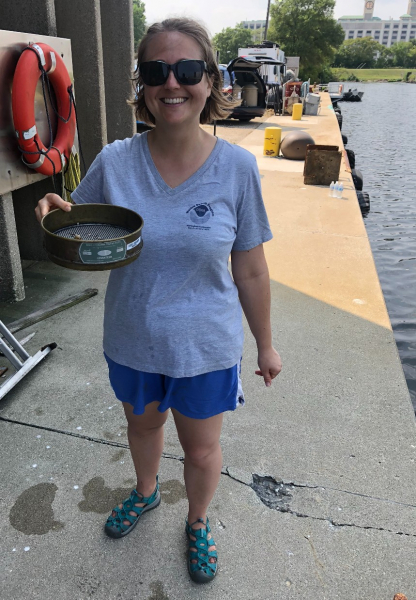 Right now Carlie is also involved in the Save Our Seas 2.0 Act Report on Microfiber Pollution, as a member of the expert advisory committee. The report, led by the Environmental Protection Agency (on behalf of the Interagency Marine Debris Coordinating Committee), focuses on an assessment of the microfiber pollution issue and potential solutions to this issue. 
Looking ahead, Carlie sees interest in marine debris continuing to grow—both in the public and across government agencies. While much work has been done to understand and inform others in the issue of marine debris, Carlie says there's still a need for a better understanding of the risks of microplastics, as well as understanding the sources and critical pathways of debris entering the environment, how it's moving, and how it's transforming as it makes its way from the source and streams, to rivers and then the ocean. 
While this is a vast issue, with many research questions still to be resolved, the important thing to remember, Carlie adds, is that marine debris is everyone's problem and there are always little things we can all do to help be part of the solution. 
"I'm a big fan of trying new ways to reduce my waste impact. For instance, I think there are ways we can evaluate our waste and switch to no packaging with very little effort. I would say, just see what works for you. Some of the things that I've done to reduce my waste are as simple as switching to bar soap with no packaging, or buying items in cardboard packaging instead of plastic packaging. I also try to pick up five pieces of trash when I go out for a walk. So just give little things a try, and eventually they add up," Carlie said. 
When she's not working, Carlie enjoys kayaking, paddle boarding, and SCUBA diving—and, of course—doing a beach cleanup here and there. She also loves baking, traveling, playing board and card games, and photography. 
Learn more about the work that Carlie and the Marine Debris Program team are doing over at marinedebris.noaa.gov.