This feature is part of a monthly series profiling scientists and technicians who provide exemplary contributions to the mission of NOAA's Office of Response and Restoration (OR&R). This month's featured scientist is Ed Levine, a scientific support coordinator and supervisor in OR&R's Emergency Response Division.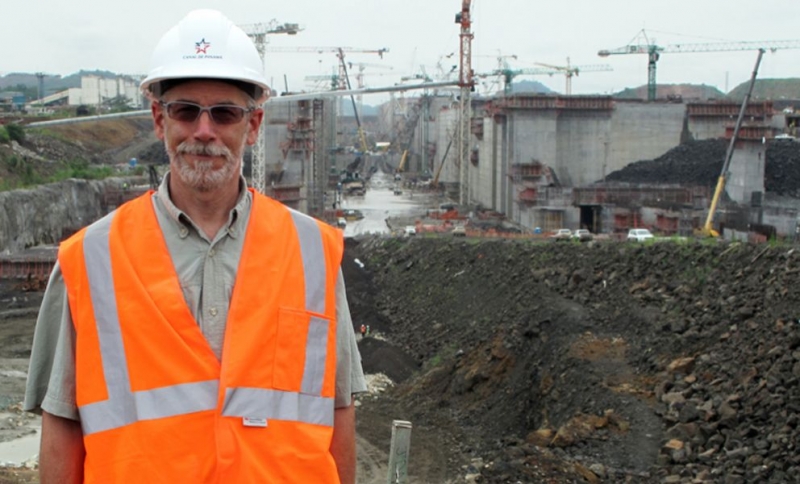 For 28 years, Ed Levine has worked in OR&R's Emergency Response Division as a scientific support coordinator (SSC) in New York City. SSCs make up an interdisciplinary scientific team that responds to oil and chemical spills in U.S. waters and helps the U.S. Coast Guard make timely operational decisions during a spill response.
But for the past three years, Ed has served as a response operations supervisor for the East Coast at NOAA headquarters in Silver Spring, Maryland. In this position, he supervises the SSCs located from Maine to Louisiana. The way he sees it, his job is to ensure that OR&R's emergency responders in the field — where the "rubber meets the road" — are best enabled to do their jobs. This encompasses a lot of administrative tasks, but mostly, he tries to look out for their welfare, and act as a mentor and sounding board.
A Winding Path to NOAA
As an undergraduate student at Boston University, Ed began his environmental career developing an independent concentration in coastal environmental studies. This concentration combined biology, chemistry, geography, and geology of the coastal zone (beaches).
From Boston University, Ed went on to enjoy "four years in paradise" as he pursued his graduate studies at the University of Puerto Rico. He grew to enjoy the Caribbean way of life and obtained a great all-around marine science education, focusing on chemical oceanography and completing a thesis on nutrient transport through red mangroves.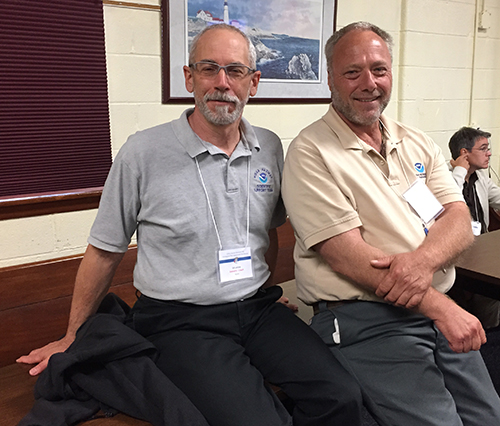 After leaving Puerto Rico, he returned to his roots in the Bronx, where he was hired by New York City's Department of Environmental Protection to run the New York Bight program for compliance monitoring under the Environmental Protection Agency's ocean dumping permit for sewage sludge.
While working for the city of New York, Ed had the opportunity to meet the OR&R SSC in New York at that time, Gary Ott. When he learned about the work that Gary did at NOAA, he was fascinated. Five and a half years later, seeking new opportunities, he read an employment ad in the New York Times for a position that sounded a lot like the role Gary had at NOAA. He applied and became the scientific support coordinator for New York.
The Highlights
In his position as response operations supervisor, Ed finds the most rewarding aspect of the job to be bringing field perspectives to the headquarters atmosphere. He tries to serve as an advocate for the field SSCs, who are the on-the-ground interface with OR&R's stakeholders — such as the U.S. Coast Guard, state agencies, and the oil and chemical industries — by making people aware of how decisions made at the headquarters level affect staff in the field. He tries, where possible, to minimize the policies, procedures, and information needs of headquarters, and ensure that the SSCs have the time and tools to deliver OR&R products and services where they are needed.
Ed has enjoyed having an impact with the spill response community at the national level, as well as working with OR&R's international partners — such as ITOPF, a foundation that responds to tanker-related incidents involving oil or chemical spills worldwide, and the Panama Canal Authority.
"Learning how other organizations do things around the world is eye-opening and instructive," he said. "Also, bringing our knowledge to other areas is gratifying as well."
Ed said his spill response career with OR&R has been very fulfilling, offering opportunities to respond to a broad array of incidents — from biological agents and chemical releases, to sewage releases and floating debris events.
"As an SSC, challenges and rewards occur every day. The mission of the Emergency Response Division is very easy to understand and respect," Ed said. "With many responses behind me, ranging from small routine incidents, up to the Exxon Valdez and Deepwater Horizon spills, there were many high points and numerous challenges. … There was never a day that was boring!"