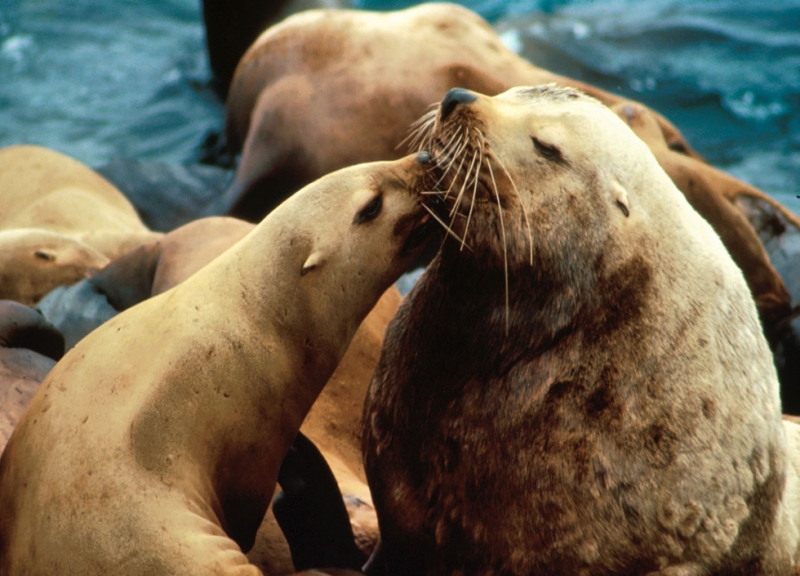 The Arctic is one of the most remote regions on the planet but that may change as the sea ice continues to shrink, allowing for more ships, tourism, fishing, and possible oil exploration in the region. More activity also brings the possibility of oil spills and other environmental disasters.
NOAA's Arctic online environmental mapping tool, called Arctic ERMA, now has polar projection base maps. The new projection maps give a less distorted view than the standard Mercator flat-map perspective. On a flat map, distances near the pole look greater than they really are.
"The polar view/projection takes the distortion into account, and thus the measurement and view are more accurate," according to Amy Merten, chief of the Spatial Data Branch of the Office of Response and Restoration and chair of the Arctic Council's working group on emergency prevention, preparedness, and response.
For emergency responders trying to estimate how far an oil spill may be from landfall, the new polar projections are important for preparing response plans. Additionally, the polar projections improve the ability to look at all of the Arctic countries at once, helping with international perspectives and communications, Merten added.
Arctic ERMA's polar projections make it easier to look at all of the countries and their respective data in a more realistic view, and in the same frame.  For example, in a Mercator map, you can move to Norway on the map but then you cannot see Barrow, Alaska and Vardo, Norway at the same time. With the new polar projections, an emergency responder can see equipment caches in both areas and compare them, as well as plan for moving equipment from one location to another with better accuracy and understanding.
There are more than 500 data layers that can be mapped in Arctic ERMA, including:
Arctic ERMA officially launched in 2009 and is one of eight regional ERMA online mapping tools. The mapping tools integrate both static and real-time data, such as ship locations, weather, and ocean currents, in a centralized, interactive map for environmental disaster response managers. NOAA and the University of New Hampshire developed ERMA with the U.S. Coast Guard, U.S. Environmental Protection Agency, and the Department of Interior. Artic ERMA's polar projection maps were funded by the Department of the Interior's Bureau of Safety and Environmental Enforcement.