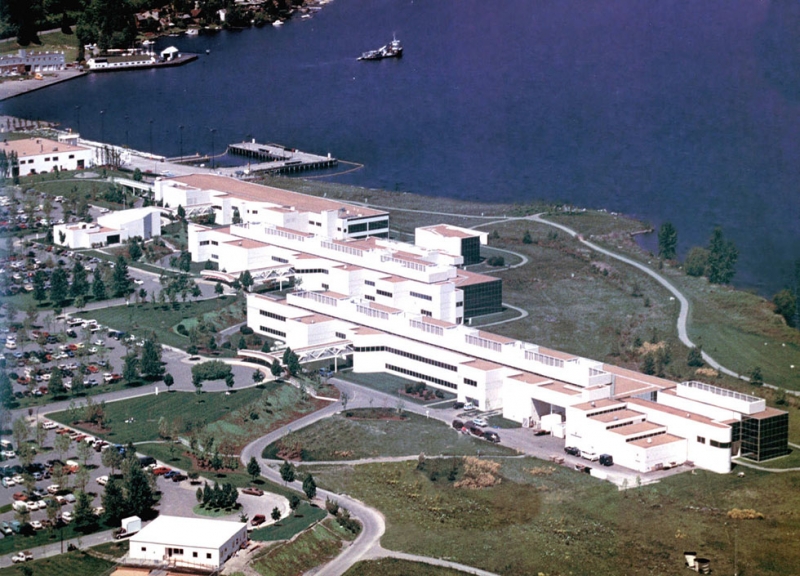 Explore your world and learn more about how NOAA works to understand and predict changes in Earth's environment to help protect people and property and to conserve and manage coastal and marine resources. Join us at the Western Regional Center in Seattle, Washington for a series of free activities, including engaging science presentations and panels, interactive exhibits and tours. This event is perfect for the whole family.  (Adults – please remember to bring our photo IDs to gain access to the campus).
NOAA Open House is a FREE event, open to the public, with no reservations required.
Date: Friday, June 9, 2017
Time: 12 pm – 6:30 pm
Location: NOAA Western Regional Center
7600 Sand Point Way NE, Seattle, WA 98115
You will have the opportunity to learn more about a variety of NOAA programs, including the National Weather Service, Pacific Marine Environmental Laboratory, NOAA Fisheries Service, National Ocean Service, NOAA Corps, and more!
Tours:
Tours will be filled on a first come, first serve basis. Check back soon for tour times. Sign-ups will be available at the registration table. Guided tours include:
WEATHER – Take a tour of NOAA's National Weather Service Seattle office forecast center and learn how meteorologists work 24/7 to forecast the Seattle area weather from the waters of Puget Sound to the Cascade Mountains and everything in between. Tour is 30 minutes in length.
OCEAN ENGINEERING – Step into NOAA's engineering workspace where engineers are hard at work building and testing new technology to collect data from our oceans.  See the evolution of tsunami sensing moorings and new innovative technologies used to study the ocean. Tour is 30 minutes in length.
DIVING – Take a tour of NOAA's Diving Center and take a (simulated) dive into the 30 foot deep training tower and hyperbaric recompression chamber. Get hands out experience with SCUBA diving equipment and learn how NOAA divers conduct research underwater. Tour is 45 minutes in length.
MARINE MAMMALS – This tour includes rare access to the NOAA marine mammal research bone collection that includes orca skulls and a narwhal tusk! Tour is 30 minutes in length.
SUSTAINABLE FISHERIES – Take a tour of NOAA Fisheries Net Loft where you will see how NOAA manages fisheries that produce sustainable seafood. Tour is 30 minutes in length.
Please visit the Facebook event invitation for more information.
Questions? Contact the NOAA Open House coordinators