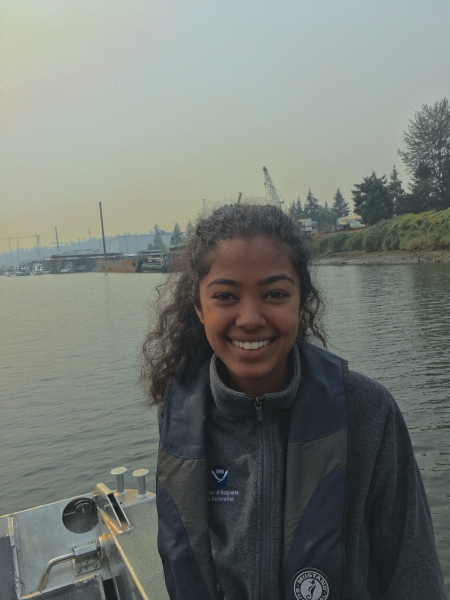 Washington resident Kavya Varkey joined NOAA's Office of Response and Restoration for an internship this summer at the NOAA Western Regional Center in Seattle. A senior this year at Sammamish High School in Bellevue, Washington, Kavya says she's always been drawn to science. Her interest has continued to develop and come into focus, and she plans to pursue an education that will lead to a career in environmental science.
"So many scientific fields are improving the lives of people and the integrity of the Earth," Kavya said. "The ability to learn something for myself, draw my own conclusions, and make connections is so empowering and is what really made science such an important part of my life."
Kavya interned with OR&R's Assessment and Restoration Division, where she learned about the behind-the-scenes work of natural resource damage assessment and restoration. As part of the internship, she centered her focus more closely on the Lower Duwamish River, which runs through an industrial area of Seattle on its way into Puget Sound. NOAA is the administrative lead for the natural resource damage assessment for the Lower Duwamish. While collaborating with ARD staff, Kavya produced a story map to depict the pollution in the Lower Duwamish and why NOAA is involved in understanding pollution impacts to fish and wildlife.
Her research into the subject involved a look at the effects of industrial pollution, which started in the early 1900s, on salmon and other wildlife, and how it has affected local communities over the years, including native tribes. The goal of the project was to produce a web-based outreach product to educate local people on issues facing the Lower Duwamish River.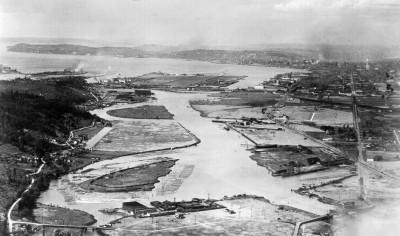 She spent time with Brian Anderson, an environmental engineer with Boeing, one of the leading manufacturers in the area, who described Boeing's role in the cleanup by taking actions such as treating stormwater; removing PCB sources from the facilities, such as exterior paint and joint compound and replanting native vegetation. Kavya toured a restoration site constructed on Boeing property, which was a result of a Natural Resource Damage Assessment Settlement with NOAA and other natural resource Trustees. Anderson, who leads the Duwamish effort for Boeing said some of these actions meant a sacrifice on the part of the employees — such as giving up a beloved nearby park. But because of the environmental benefits to the community, employees feel pride in the results.
Kavya spent time delving into the rich history of the area and studies that show what the Lower Duwamish was like before industrialization from current conditions further inland, in the Green-Duwamish Watershed.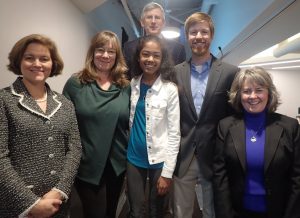 Amy Merten, who leads the Assessment and Restoration Division's Northwest Branch offered Kavya to visit NOAA and learn more about OR&R's work after attending her alumna presentation on ocean acidification at a Salish Sea Expeditions, of which Amy is a Science Advisor. Salish is an organization dedicated to connecting young people with the marine environment through hands-on experiences. This connection led to Kavya's internship. Amy was impressed with Kavya's command of environmental science and her communication style in explaining complex concepts in terms that people could quickly understand.
"Kavya is an amazing person who is able to see the big picture, communicate across disciplines, ask really great questions, and synthesize information aptly," Amy said. "She is already a leader and I know Kavya will further develop her passions and intellect to make our environment and communities healthier."
At the time, Kavya had already developed a strong interest in the marine environment inspiring her to do a seventh grade science fair project on the effect of cooking spices on life in Puget Sound, when they make their way into the water. Her project examined the heart rate of daphnia, or water fleas, as affected by being exposed to spices.
The next year, Kavya had the opportunity to join Salish Sea Expeditions on a three-day sailing and science excursion in Puget Sound, where coincidentally, she got to do water-sampling in the Duwamish. But it was a dual-credit course on global warming she took through the University of Washington's UW in the High School program that really inspired her to broaden her focus on marine science to include climate change.
"I believe climate change is the most daunting issue facing my generation and as someone who cares about humanitarian issues, I realize that climate change will magnify already devastating conditions for people around the world," Kavya said.
A current endeavor of Kavya's, along with a group of fellow students, has been raising awareness about climate change among high school students. Kavya said she realized that peer education was an extremely effective and efficient way to teach young people through her time with Salish Sea Expeditions. She joined the Initiative for Peer Education on Climate Change (IPECC) as a co-founder when the organization was still in its early stages.
The purpose of IPECC is to introduce students to the subject of climate change through one-time lectures presented to high school students by their peers. The goal is to enhance students' science literacy and interest, in the hopes that they eventually will be able to form their own opinions on the subject. To do this, Kavya and her committee have been developing a curriculum for one-day trainings, tailored to different grade levels.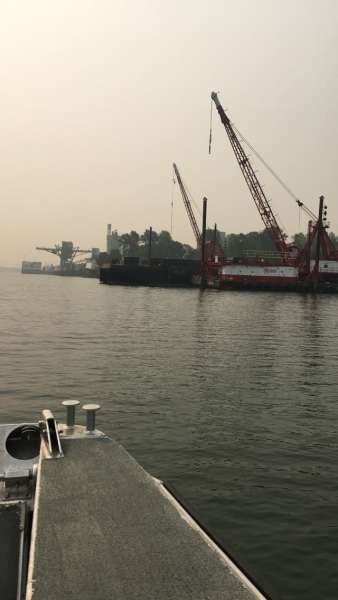 Each year, students build on the information they learned the year before — starting with learning about the symptoms of climate change freshman year and looking at the science of climate change and human interactions as sophomores, to studying the politics and debate surrounding climate change as juniors before examining and generating solutions to the problems of climate change as seniors.
"I hope IPECC can become a standardized part of high schools worldwide," Kavya said. "The first step in any movement is education which is what IPECC is going to provide, and I hope with enough education, my generation can rise to the challenges that climate change is presenting us with."
According to Kavya, one of the best parts of her internship at NOAA this summer was meeting a lot of NOAA staff and getting to know what it's like to work in an office. She also enjoyed learning about geographic information systems (GIS) and working with OR&R scientists Rebecca Hoff, Marla Steinhoff, and Alan Mearns.
Among Kavya's aspirations are an undergraduate degree in environmental science; graduate degree in environmental policy or law. She hopes someday to have a career that combines international law and science policy, possibly working for the United Nations.
When asked where she sees herself in 10 years, Kavya said she would like be in a career role where she is working with lots of people and making decisions about how to protect the environment. She also wants to do some work with the Peace Corps, she said, as she has been inspired by many of the people at NOAA have done work in the Corps.
"I think the environmental field is going to broaden and start to get other fields involved more. I think every field has the potential to make a contribution to the environment since there is no field that doesn't impact the environment. I hope my role can be in law and policy so I can ensure that concrete action is being taken to reduce our impact drastically," Kavya said. "A university with similar values such as service, equality, and sustainability is a must."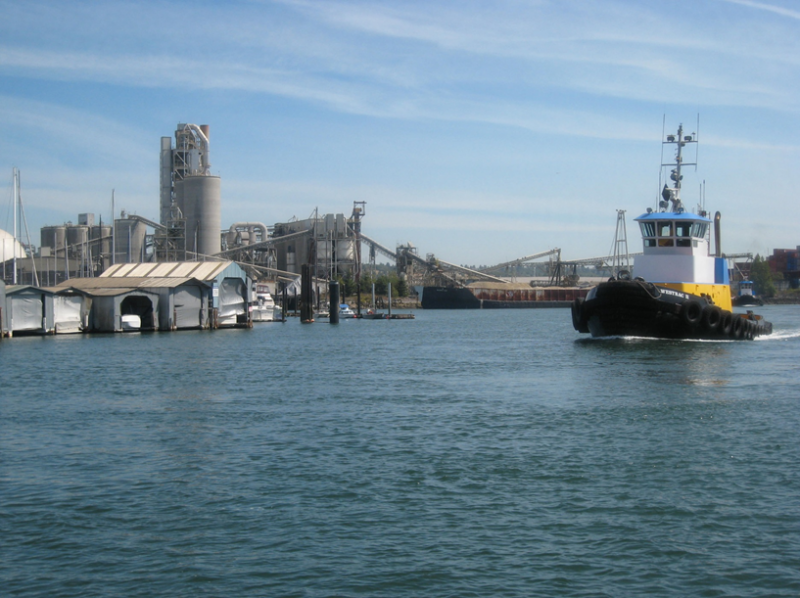 We wish her the best of luck and thank her for the valuable contribution she made to OR&R over the summer. We look forward to staying in touch as Kavya continues on her journey to working in the field of environmental science.
The Lower Duwamish story map is expected to be made publicly available later this year. For more information on the Lower Duwamish River Superfund site, visit the Damage Assessment, Remediation, and Restoration Program case page.