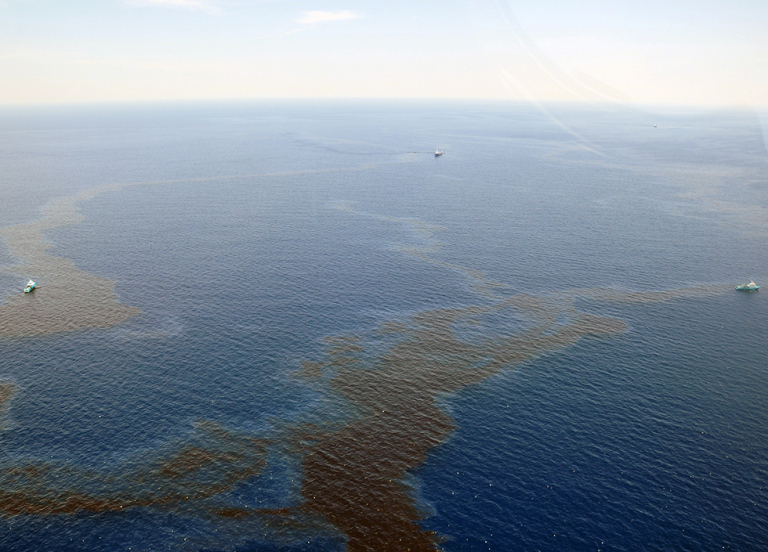 NOAA's Office of Response and Restoration is supporting the U.S. Coast Guard response to an oil spill in the Green Canyon oil reserve area in the Gulf of Mexico. We are providing oil spill trajectory analysis and information on natural resources potentially at risk from the oil. The NOAA Scientific Support Coordinator has been on-scene.
The spill occurred at approximately 11:00 a.m. on May 12, 2016 when 2,100 barrels (88,200 gallons) of oil was discharged from a Shell subsea well-head flow line at the Glider Field. Since then, the source has been secured and the pipeline is no longer leaking. The U.S. Coast Guard reports that the spill happened approximately 90 miles south of Timbalier Island, Louisiana.
We are providing scientific support, including consulting with natural resource trustees and environmental compliance requirements, identifying natural resources at risk, coordinating overflight reports, modeling the spill's trajectory, and coordinating spatial data needs, such as displaying response data in a "common operational picture." The reported oil trajectory is in a westerly direction with no expected shoreline impact at this time.
For more details, refer to the May 15 U.S. Coast Guard press release or the May 15 Shell Gulf of Mexico Response press release.