Originally posted on Nov. 15, 2016.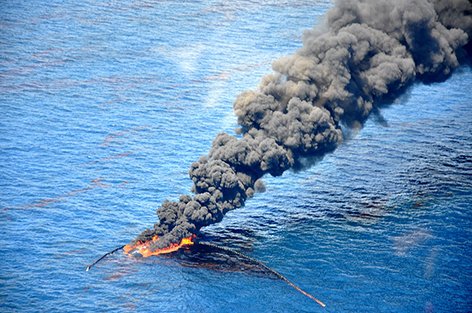 Water pollution comes in many forms, from toxic chemicals to trash. The sources of water pollution are also varied, from factories to drain pipes. In general, NOAA's Office of Response and Restoration (OR&R) classifies water pollution into two categories; point source and non-point source pollution.
Point Source Pollution
Point source pollution is defined as coming from a single point, such as a factory or sewage treatment plant. Here are a few examples of point source pollution OR&R worked on.
Deepwater Horizon oil spill, Gulf of Mexico — Releasing about 134 million gallons of oil the 2010 Deepwater Horizon oil spill is the largest point source of oil pollution in United States history.
Mosaic Acidic Water Release, Florida — On Sept. 5, 2004, acidic water was released during Hurricane Frances from Mosaic Fertilizer, LLC's storage containment system. The spill polluted nearly 10 acres of seagrass beds and more than 135 acres of wetland habitats, including almost 80 acres of mangroves.
Montrose Hazardous Releases, California — From the late 1940s to the early 1970s, millions of pounds of DDT and polychlorinated biphenyl were discharged into ocean waters off the southern California coast. Most of the DDT originated from the Montrose Chemical Corporation manufacturing plant located in Torrance, California. In 2001, NOAA and other federal and state agencies reached a settlement with the polluters, establishing the Montrose Settlements Restoration Program (MSRP).
Non-Point Solution Pollution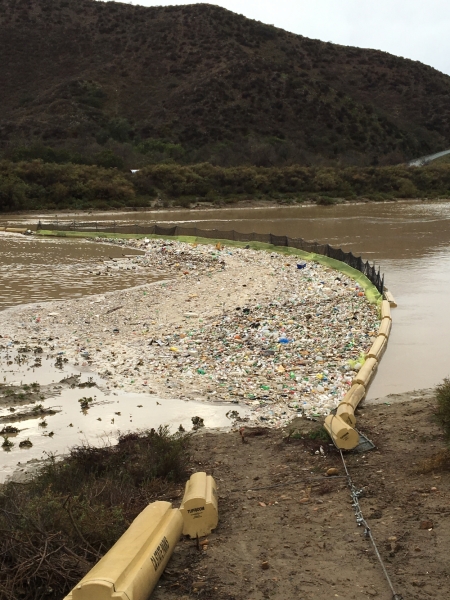 Runoff from urban and suburban areas is a major origin of non-point source pollution. Discarded trash can become a component of non-point source pollution runoff. For the last 10 years, NOAA's Marine Debris Program has been tackling non-point pollution of marine debris by leading research, prevention, and removal projects. Here are a few examples of non-point source pollution the Marine Debris Program worked on.
Tijuana River, California — The large amounts of trash and larger debris that wash downstream threaten and degrade the Tijuana River Valley's valuable ecological, cultural, recreational, and economic resources. A grant from NOAA funds work that includes the removal and disposal of debris that accumulates behind large trash booms designed to block debris from flowing into the ocean.
Shuyak Island, Alaska — With the support of a Marine Debris Program grant, the Island Trails Network (ITN) is leading an innovative two-year effort to remove marine debris from a remote island in Alaska. Working with 100 volunteers and trained crew, ITN created a kayak-based cleanup operation to remove about 40,000 pounds of marine debris from Shuyak Island. The island — a remote location with critical habitat for numerous species of birds, fish, and marine mammals — accumulates large amounts of marine debris because of ocean currents and winds.