This week, during National Preparedness Month, OR&R is taking a closer look at some of the disaster response roles our office and its partners serve in being prepared for both natural and human-caused disasters. In today's blog, learn more about why disaster preparedness is important, what the National Ocean Service does to prepare, and some tips for how you can prepare.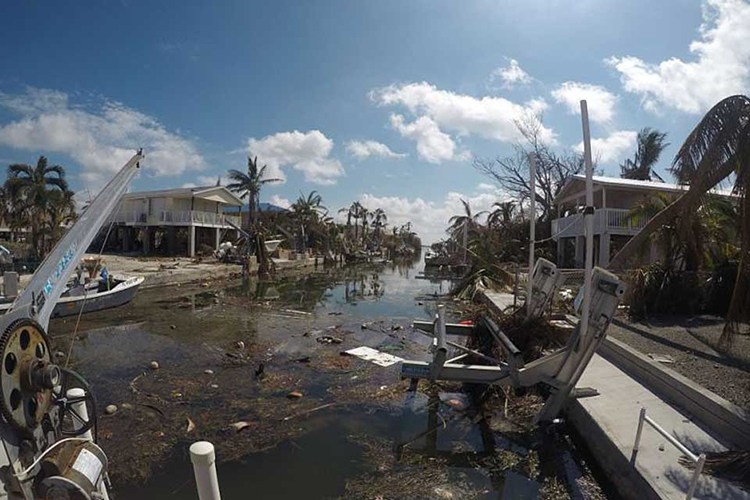 Why is Disaster Preparedness Important? 
Effective preparedness measures taken today can mean the difference between life and death tomorrow. That's why it's important to be prepared. 
Disasters can strike anytime, anywhere at varying degrees throughout the year. Preparedness requires constant vigilance. It ensures that equipment is maintained, and that plans are reviewed and tested regularly. Preparedness is about communication and building relationships with people around you before disaster strikes.
Take a moment, close your eyes, and begin your day in your head. Mentally walk through your morning routine — brushing your teeth, taking a shower, grabbing a quick breakfast, maybe even making a coffee to take with you. Now imagine starting that day again, but this time the electricity and running water is out. How do you prepare for your day? No matter where you live, natural or human-made disasters can interrupt your daily life, that's why it is important to be prepared. 
The goal of preparedness is to lessen impacts of disasters on vulnerable populations. To prepare the National Ocean Service and to save the maximum number of lives, property, and resources during a disaster. That is the power of effective preparedness.
How NOS Prepares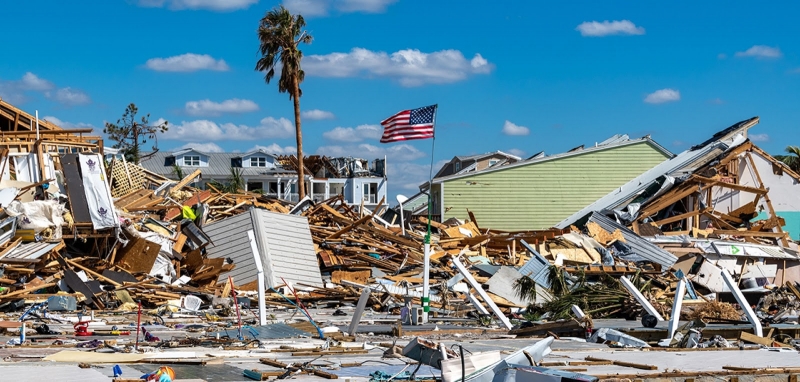 This week, in recognition of National Preparedness Month, the National Ocean Service is highlighting critical response roles and taking a deep dive into how NOS handles preparedness.
 As the nation's premier science agency for oceans and coasts, we at NOAA understand that preparedness is not a one time effort. When a disaster is coming, the National Ocean Service must be prepared to provide a broad range of scientific, technical, and policy expertise to support response activities and to inform recovery. 
Coordinating between NOS's many programs and offices across America is no easy task. Disaster preparedness is a continuous and integrated process; it requires the contributions of many different areas ranging from training and incident coordination; to recovery, reconstitution and organizational development. 
A Preparedness Program is Born

Since our creation in 2017 the Disaster Preparedness Program is growing fast. We facilitate internal communication, coordination, and preparation for all types of unforeseen disasters.
The DPP expands on the activities of OR&R's Gulf of Mexico Disaster Response Center — streamlining operational capabilities, preparedness efforts, and knowledge to ensure that commerce, communities and natural resources can recover as quickly as possible after disasters.
Disasters can cause chaotic environments, which serve as a reminder to NOS of the importance of cross-sector collaboration and coordination. Serving as the incident coordinator for NOS, the DPP works to ensure that NOS is in the best possible position to respond to coastal threats quickly, safely, and effectively. 
"As we have learned in OR&R from decades of emergency response experience, practice, training, personal connections, and tireless preparations are the key ingredients to a smooth, effective and timely response — especially when multiple operational units are involved." says Disaster Preparedness Program Chief Kate Wheelock. 
When disaster strikes, whether it be natural or man-made, it can cause chaos and confusion. Focused on efforts that help minimize the impact of disasters, the DPP helps to alleviate some of this chaos.
A Few Ways Everyone Can Be Prepared
Have A Family Emergency Plan. Include a place to evacuate and checklist for supplies: medicine, cash, food, and water. See NOAA's National Weather Service Emergency Plan checklist. 
Prepare Your Home. Prepare and practice the plan developed for you and your family. Visit ready.gov for toolkits and tips. 
Prepare At Your Workplace. Know your office's emergency and continuity plans for disasters. 
Understand Your Community and Know Your Resources. Understanding your environment is key. Know what types of disasters are most likely in your location, this will inform your planning. 
Conduct a risk assessment. Identify any potential hazards and their consequences.
Communicate and practice your plan. Make sure that everyone understands and knows the plan and everyone has practiced their role. 
Know where and how to improve. After an emergency or a disaster it is important to reflect on what worked well and what needs improvement. Record your observations, make the necessary improvements, and practice these changes before the next disaster. 
Know Your Publically Available Resources. Preparedness is for everyone, it's a nationwide effort.Know what agencies are out there that can help you prepare effectively: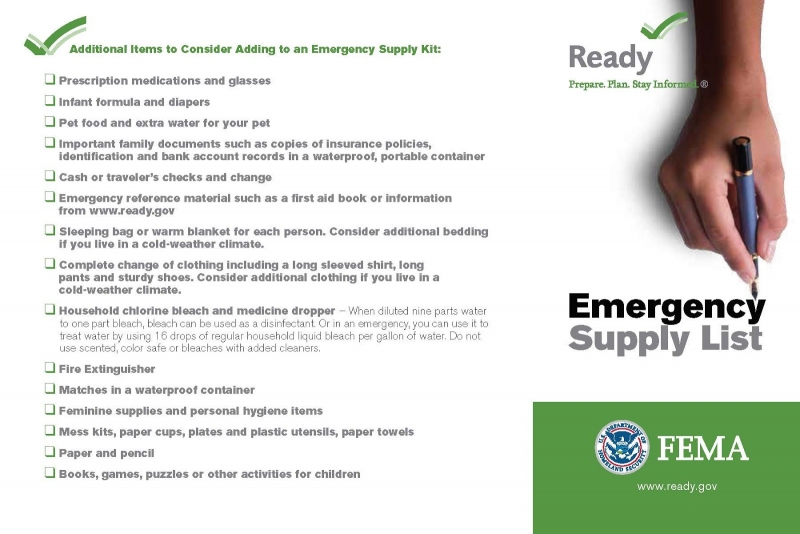 All Americans can and should be prepared for worst-case scenarios. We in the Disaster Preparedness Program are striving to ensure that we provide reliable, timely, and trustworthy information and services both within NOAA and across America.
We may not know what tomorrow will bring, but rest assured we're preparing today.