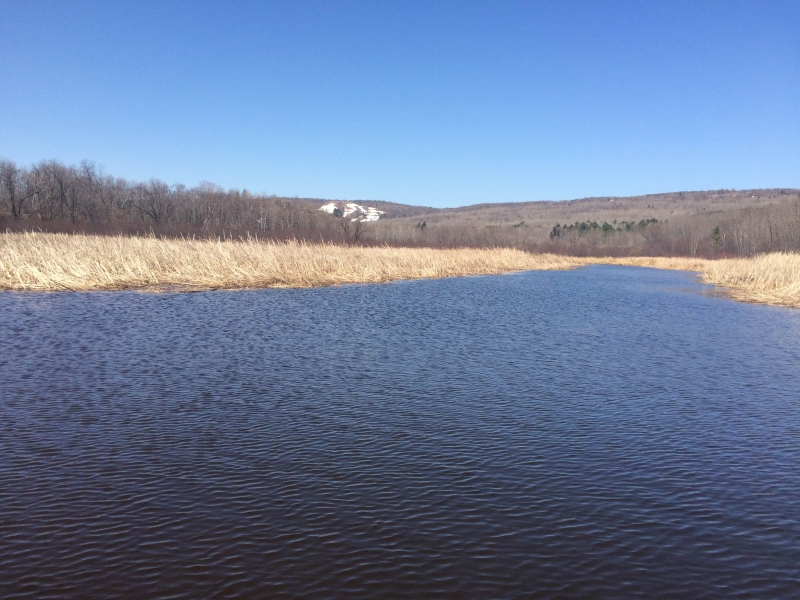 A major Superfund site along the St. Louis River is getting $8.2 million to clean up and restore a portion of the river historically polluted by industrial waste.
The Superfund site is about 255 acres of land and river embayments located primarily in Duluth, Minnesota, and extending into the St. Louis River, including Stryker Bay. High levels of polycyclic aromatic hydrocarbons and other pollutants prompted the Environmental Protection Agency to place the area on the National Priorities List in 1983.
Since 1890, the St. Louis River/Interlake/Duluth Tar site has been an active industrial area and included coking plants, tar and chemical companies, pig iron production, meatpacking, and rail-to-truck transfer stations. High levels of polycyclic aromatic hydrocarbons are the primary concern.
NOAA and other federal, state, and tribal partners worked with EPA to determine the nature, extent, and effects of the contamination under the Comprehensive Environmental Response, Compensation, and Liability Act, also known as the Superfund law. The natural resource trustees also have governmental authority to seek compensation under this law for natural resources harmed by decades of industrial wastes and by-products discharged into the St. Louis River.
The proposed settlement includes $6.5 million for restoration activities consistent with a proposed Restoration Plan / Environmental Assessment. Of the possible restoration alternatives, the draft Restoration Plan recommends:
Kingsbury Bay: Restoration of a 70-acre shallow, sheltered embayment habitat that will add recreational access areas for fishing and a boat launch, improve habitat, and reduce invasive vegetation.
Kingsbury Creek Watershed: Activities to reduce sediment accumulation, improve water quality, and support the shallow sheltered bay habitat of the restored Kingsbury Bay.
Wild Rice Restoration: Enhancement of wild rice stands within the estuary.
Cultural Education Opportunities: Development of informational displays to communicate importance of the St. Louis River estuary's cultural and natural resources.
The three polluting companies previously paid approximately $80 million to clean up the Superfund site.
 You can read more about the cleanup and restoration plans, and how to comment on the plans, at our Damage, Assessment, Remediation, and Restoration Program website.