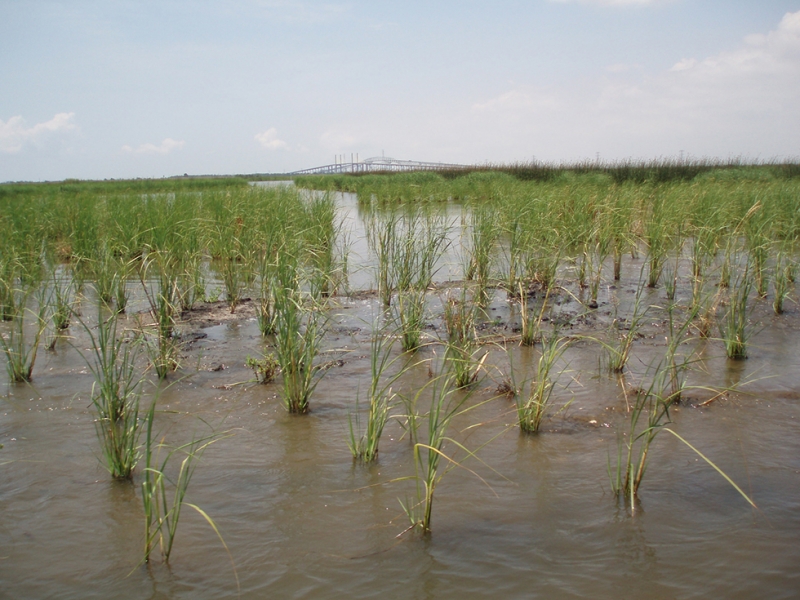 When rivers, coastal waters or the ocean are polluted, regardless of the source, government agencies begin using terms that may be unfamiliar to the general public. Two common terms used are remediation and restoration.
Remediation and restoration describe actions that return natural areas to healthy communities for fish, wildlife, and people. So what is the difference between remediation and restoration?
What is Remediation?
Remediation is the process of stopping or reducing pollution that is threatening the health of people or wildlife. For example, cleaning up sediments – the bottoms of rivers, lakes, marshes, and the ocean – often involves having to physically remove those sediments. One successful method of removing polluted sediments is dredging. Large buckets scoop up contaminated sediment which is then transported by barge to designated areas for safe disposal.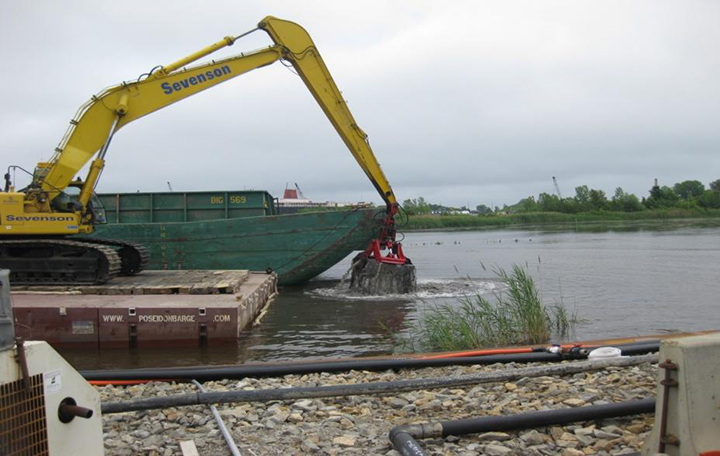 The Environmental Protection Agency, along with state agencies, often lead these cleanup efforts. The Office of Response and Restoration (OR&R) scientists advise agencies on the most effective methods to minimize remaining contamination and how to avoid harm to plants and animals during the cleanup.
The input of these NOAA scientists helps guide cleanup decisions and promotes faster recovery of wildlife and fish using the area, ultimately benefiting not just the environment but the local economies and communities of these formerly contaminated areas.
What is Restoration?
So if remediation is removal and cleanup of pollution, what is left to do? Plenty.
Once the harmful contamination causing pollutants are removed or contained, the next step is to restore the habitat. Restoration is the enhancement, creation, or re-creation of habitats, those places where fish and wildlife live. During this phase, construction projects are often undertaken to return the environment to a healthy functioning ecosystem.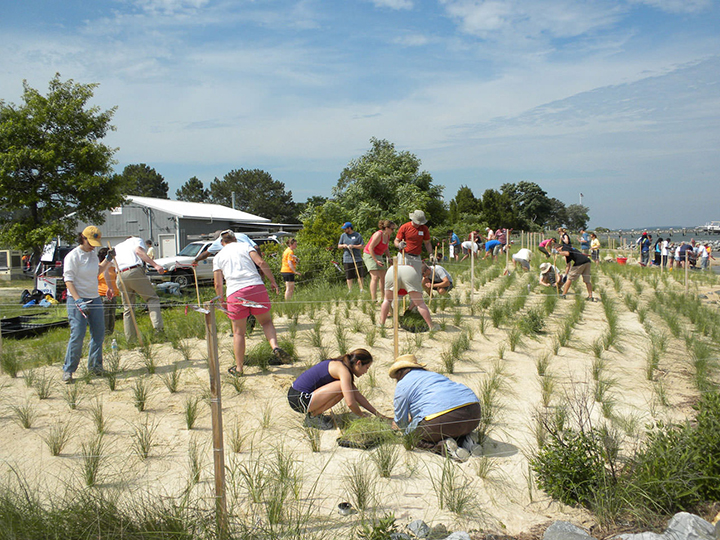 Remediation controls the pollution, while restoration efforts, like the construction of wetlands and the planting of trees and vegetation, complete the process of providing healthy habitat for fish and wildlife, and ensuring safe environments for people to live and work in.
Remediation and restoration are most effective when they are done together in a coordinated effort. OR&R partners with other federal and state agencies and nonprofit organizations to not only cleanup pollution and restore habitats, but to hold polluters accountable to fund restoration efforts across America.
Some of the many contaminated sites where OR&R's remediation and restoration work is ongoing include: