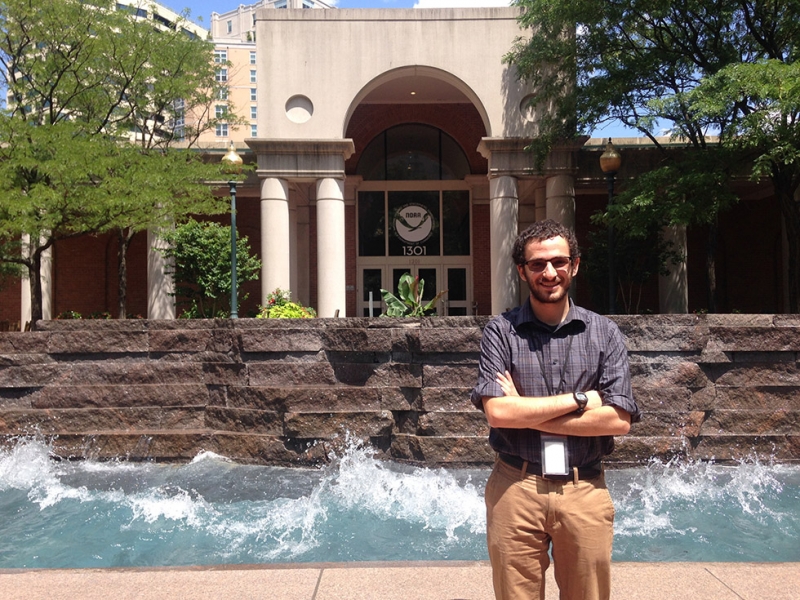 When I told my friends and family that I would be interning at NOAA this summer, the first reply I often got was "NOAA? Aren't they the ones that do the weather report?"
I have to profess that as a government and history double major, my knowledge of NOAA did not extend much beyond that before starting my internship. When asked what I would be doing, I mostly rattled off phrases from the internship description posted, not knowing many more specifics.
However, after a very rewarding 10 weeks as a constituent and legislative affairs intern at NOAA's Office of Response and Restoration, not only do I know much more about NOAA than I could have previously imagined, I have also gained valuable experience working in a government agency.
As my time at NOAA ends, I'll share some of my experiences, as well as my impressions of interning with the federal government.
What does Response and Restoration mean?
First, "Response and Restoration" is a bit of a misnomer. Rather than physically clean up oil and chemical spills, one of the office's roles is to provide scientific support to the Federal On-Scene Coordinators during spills. The Emergency Response Division does this by calculating the trajectory of spilled materials in bodies of water and providing information on weather and resources at risk for the affected areas, among other support.
The Assessment and Restoration Division assesses damages to natural resources in the aftermath of a spill, and finally, the Marine Debris Division helps to monitor and cleanup the thousands of tons of marine debris in our waterways and oceans. Even after 10 weeks, I am still learning new aspects of this office every day.
Learning to Love Science
As someone coming from a social science academic background with limited scientific expertise, I initially felt intimidated interning for a government agency principally focused on science.
On top of that, this was my first internship. However, those worries were largely laid to rest on the first day, when to my surprise, rather than finding scientists in lab coats huddling around beakers—as I like to imagine my friends majoring in science do all day—I instead found an office with resource coordinators, communication specialists, NOAA commissioned officers, and scientists, none of whom were in lab coats.
Some of the things I learned my first day here were:
I quickly had to adapt to navigating the jungle of acronyms. Thankfully, I finally found an acronym that spoke to my feelings of sinking in the sea of letters and abbreviations: SOS. Which, incidentally, stands for both Science of Oil Spills, a class that helps train and educate spill responders, and Science on a Sphere, a room-sized globe that allows the over 400 data sets to be projected onto it.
Behind the Scenes
While providing scientific expertise during spills is one of the main missions of this office, their work extends far beyond that. During my internship, I worked under policy analyst Robin Garcia. She is responsible for communications between the office and Congress. This ranges from organizing tours of spill restoration sites in congressional districts, to requests for technical information about the office's work to Congress. Though this job may be more behind-the-scenes, it provides vital support for the office's mission.
More than Just Brewing Coffee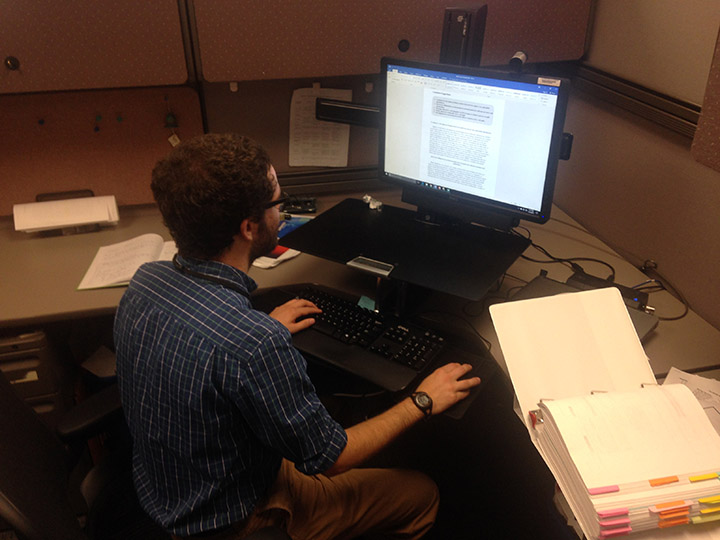 When picturing an intern, you may think of someone delegated to the mailroom, licking envelopes and refilling the water cooler.
I actually did help refill the water cooler, but only because of my cubicle's close location to it. Otherwise, I did little grunt work. When I wasn't out attending Capitol Hill briefings, or outreach events, my main duties included tracking key legislation that would affect the office's mission, and creating a tracker for the Strategic Plan that will continue be used through 2021.
My activities were varied; I attended an outreach event at the Smithsonian Museum of Natural History, helped review a training manual on environmental compliance, and went to a briefing on the Hill, all within the first week!
From white papers to windows
I was also fully integrated into the office, from sitting and participating in conference calls with the outreach team, to interviewing NOAA scientists in Hawaii. That interview was for one of my main projects this summer, researching and writing a white paper reviewing the office's outreach efforts on oil-by-rail spills.
As someone used to writing historical and political science research papers, one of my biggest challenges was adapting to the more technical and explanatory, or scientific, writing style of a governmental white paper.
Also, while this may seem strange to some, getting my own cubicle proved more exciting than I was expecting. As part of that, I also learned to deal with a struggle affecting thousands of government employees: not having a view of a window by their cubicle (though thankfully I was no more than a five-second walk away from one).
Some other highlights of time include attending Capitol Hill Oceans Week, the nation's premier ocean conference where I attended panels and met with leading ocean science and policy experts, and a communications training day, which included workshops on how to constructively talk to reporters during interviews, public speaking tips, and not one, but two mock interviews.
A true dive into the world of policy
As I leave NOAA to enter my senior year at the University of Maryland, I am thankful for the sweeping introduction this internship has given me to the world of policy, and for all of my NOAA coworkers who supported me during my internship.
From preparing white papers to speaking daily with leading professionals who make policy, much of what I have learned and experienced simply could not have been taught in a lecture hall.
I am excited for a possible future career with the federal government, and encourage anyone with an interest in policy, marine science, or public relations to apply for an internship with the Office of Response and Restoration in the future!
Danny Hoffman is a rising senior at the University of Maryland, College Park, and is currently double majoring in Government and History, with a minor in Spanish. Outside of interning for NOAA, Danny enjoys traveling (though not on Metro), reading about U.S. History, and playing his viola.