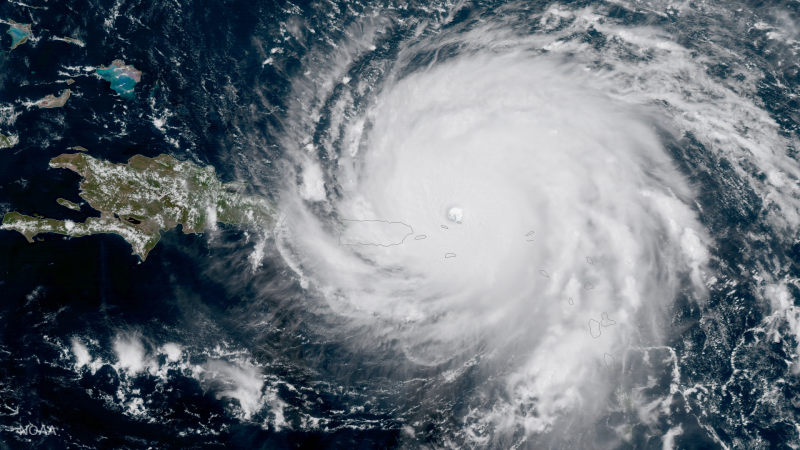 Preparing for a disaster isn't that different from preparing for a sporting event or just about any activity in which planning benefits from past experience. We learn from past events and apply that knowledge to future events — or we at least like to believe that we truly do learn and make better future decisions from experience.
A colleague of mine would sometimes say, "There's nothing gained by the second kick of a mule" when teaching a class on oil spill response. The point was, if it didn't work out well for you the first time, why would you expect something different if you do the same thing a second time? For some reason, a lot of us never seem to learn from past mistakes, and when we find ourselves in the same bad situation, well, let's hope that we have a second chance to get smarter later.
The Federal Emergency Management Agency (FEMA) reported that 80 percent of Americans live in counties that have been hit with a weather-related disaster since 2007. Depending on where we live, we might experience droughts, floods, or severe winter or tropical weather. Between the years of 1980 and 2019, NOAA found that tropical cyclones caused the most weather and climate-related damage — totaling $927.5 billion dollars in damage. More importantly, tropical cyclones have been responsible for an estimated 6,487 deaths during the same period.
In 2005, I was based out of New Orleans. It was an experience that I will never forget. In the wake of Hurricane Katrina, we, those of us who lived along the northern Gulf of Mexico coast, were devastated. Katrina ranks as the most costly storm in U.S. history. Katrina was also the deadliest hurricane to hit the U.S. since 1928. Nearly 2,000 people died – many of them drowned in their homes because they didn't evacuate. The 1928 Okeechobee Hurricane was reported to have killed more than 4,000 people. The 1900 Galveston Hurricane may have killed as many as 8,000 people. Even though there are far more people living near our coast than ever before, fatalities from coastal hurricanes have decreased.
Enhanced weather predictions have greatly improved our safety, as has preparedness planning at the federal, state, county, city or township, and individual family level. Preparing for disasters saves lives. Unfortunately, many of us don't plan for disasters or we hope that someone will look out for our safety and rescue us. The last line in Hemingway's classic novel The Sun Also Rises sums up my thoughts as to such planning, "Isn't it pretty to think so?"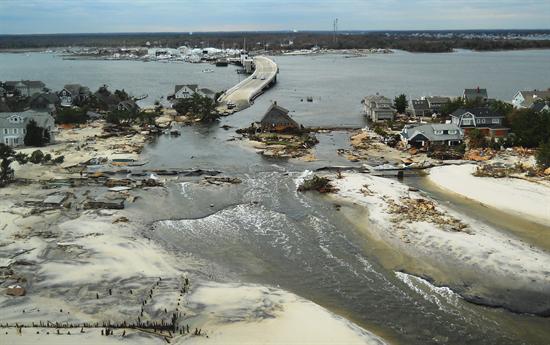 The last two U.S. hurricane seasons have been very damaging and costly. Names like Harvey, Irma, Maria, Florence, and Michael are names remembered. Are we better prepared for the 2019 hurricane season? In a recent article in the journal Disasters, researchers found that more than one out of every three New Jersey residents (35 percent) at risk for another disaster like Hurricane Sandy in 2012 weren't planning to prepare for such an event. The study also found that whether they intended to prepare for a disaster or not appeared to be independent of past personal experiences or personal impacts. Hurricane Sandy was a deadly and highly destructive hurricane that impacted 11 states, killed an estimated 285 people, and caused nearly $70 billion in damage.
How many more hard kicks from a mule are needed for us to learn from the past? A 2015 FEMA survey found that nearly 60 percent of American adults have not practiced what to do in a disaster by participating in a disaster drill or preparedness exercise at work, school, or home in the past year. Further, only 39 percent of respondents have developed an emergency plan and discussed it with their household.
This week I'm in San Juan, Puerto Rico for a workshop, sponsored by the NOAA Gulf of Mexico Disaster Response Center and the Disaster Preparedness Program. The workshop is titled, "Learning from the Past and Moving Forward: Response Challenges from Severe Weather or Tsunamis to Shared Trust Resources and Mission Responsibilities," but perhaps a short and to the point alternative title might be "There's Nothing Gained by the Second Kick of a Mule."