Here at OR&R, we develop scientific solutions to help keep the coasts clean from oil, chemicals, marine debris, and other forms of marine pollution. During Pollution Prevention Week, we're asking the question, "What can you do to prevent marine pollution?"
When most people think of oil and chemical spills, they often picture an explosion on an oil platform with large sums of oil wreaking havoc in the Gulf of Mexico, like in the 2010 Deepwater Horizon oil spill. Or maybe they picture a large freighter vessel capsized and leaking a cargo of hazardous materials into the ocean. These are both examples of large-scale disasters. And while these disasters can pack quite a punch to the ecosystem, they don't happen very often.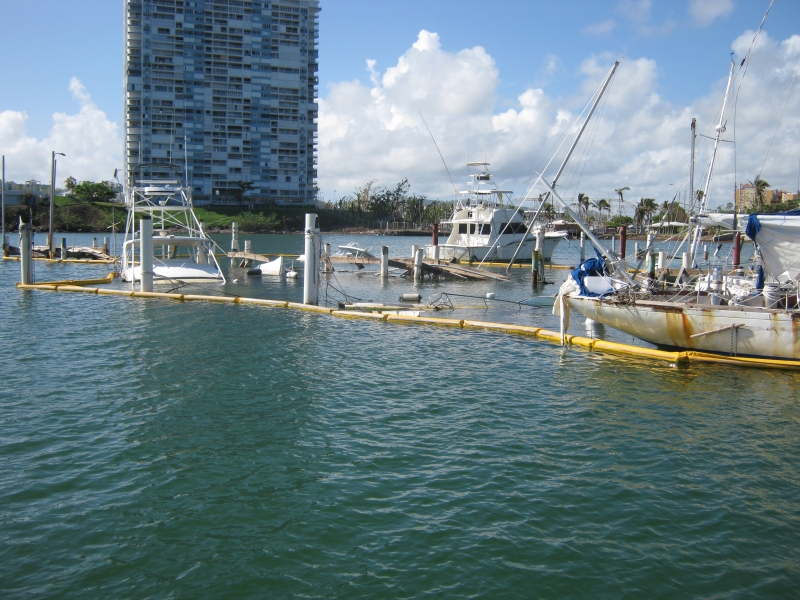 The largest source of day-to-day pollution comes from everyday individual marine traffic, such as small privately owned boats and marinas. Particularly in areas outside of the Gulf of Mexico where the oil industry has less of a presence, the small spill volumes from fishing and recreational boats can add up to create the largest source of oil pollution in places such as the Puget Sound in Washington. 
OR&R's Emergency Response Division (ERD) responds to roughly 200 marine pollution-related incidents throughout the U.S. every year — we respond to larger and more complicated oil spills where scientific support is needed, but there are thousands of other spills that occur in U.S. waters. For many of these incidents the source of the spill is not a large freighter or an oil platform, but rather small recreational and work vessels, such as fishing boats.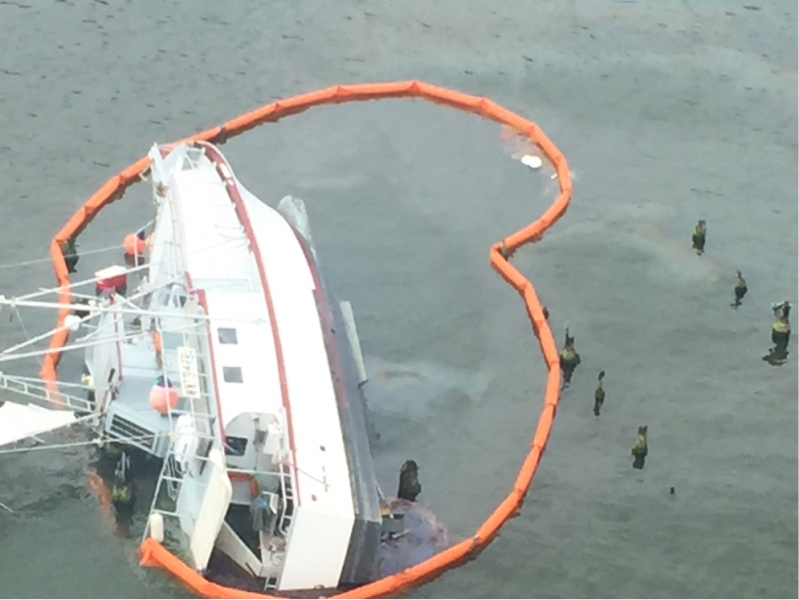 Smaller vessels can oftentimes find themselves in challenging conditions, such as severe weather, that lead to the vessel capsizing or becoming grounded. Other times, spills may occur while a vessel is taking on fuel, or released through oily bilge discharge. While some incidents may be unpreventable, it's important to take every precaution possible to prevent an oil spill if an incident does occur. 
"As a boater and marina tenant, I know that oil sheens and small accidental releases are unfortunately a common occurrence," said Doug Helton, ERD incident operations coordinator. "While these small spills often go unreported, and may dissipate before they can be cleaned up, they do have a cumulative impact on our waterways."
So while various policies and safety measures can help commercial marine traffic prevent major pollution incidents, there are also steps you can take as a boat owner to help ensure you're part of the solution, and not the problem. 
During Pollution Prevention Week, take a look at the checklist below to learn more about how proper vessel maintenance and use can help prevent small-vessel oil spills: 
Tighten bolts and hoses on your engine to prevent oil leaks. Bolts and hose clamps can shake loose with engine use.
Replace cracked or worn hydraulic lines and fittings before they fail. Lines can wear out from sun and heat exposure or abrasion.
Outfit your engine with an oil tray or drip pan. You don't need anything fancy or expensive; a cookie sheet or paint tray will do the trick. 
Create your own bilge sock out of oil absorbent pads to prevent oily water discharge. Here's a helpful how-to guide from Coast Guard Auxiliary Instructor Mike Brough.
Avoid overflows while refueling by knowing the capacity of your tank and leaving some room for fuel expansion.
Shut off your bilge pump while refueling – don't forget to turn it back on when done.
Use an absorbent pad or a fuel collar to catch drips. Always keep a stash handy. 
Dispose of waste oils and oily debris promptly and properly. Most marinas and fuel docks have reception facilities.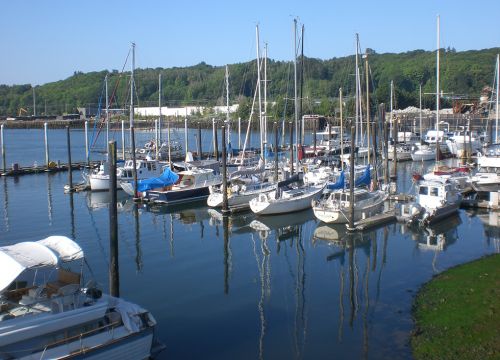 Even following these tips, accidents can still happen. When they do it's important that boaters manage them effectively. Spills should immediately be contained and cleaned up with absorbent pads or boomed to prevent their spread. Notify the Coast Guard and your state spill response office, per federal law, and let the marina or fuel dock staff know about the incident, so they can assist. To report an oil spill call the U.S. Coast Guard National Response Center 800-424-8802.
To learn about other ways you can prevent pollution in your home and at your workplace, visit the Environmental Protection Agency website.
Additional Resources: 
This blog has been updated from the original "Safe Boating and Prevention of Small Oil Spills."