This is the eighth in a monthly series profiling scientists and technicians who provide exemplary contributions to the mission of NOAA's Office of Response and Restoration (OR&R). This month's profile is on Assessment and Restoration Division toxicologist and Alaska Regional Resource Coordinator Sarah Allan.
Born and raised in Alaska, Sarah Allan spent her early childhood in Thorne Bay, on Prince of Whales Island. The daughter of two science teachers, she had little chance of making it to adulthood without at least a minor knack for science. From the age of 5, Sarah had declared that she wanted to be a marine biologist when she grew up.
"At the time, I think I envisioned that job involving a lot of care of sea otter pups and playing with whales," Sarah said. "Marine biology was a dream job that I circled back to many times as my interests evolved."
Sarah's passion for science took root at a very young age, and she found it to be a good fit for her inquisitive and methodical nature. Sarah was an avid reader, and found inspiration in the words of popular scientists, such as Rachel Carson, Carl Sagan, Jane Goodall, and Jacques Cousteau.
As she began her studies, she found her niche in biology, ecology, and toxicology. She received degrees in marine sciences and marine biology from Universidad Católica del Norte in Chile. Her graduate thesis work about the impacts of mining run-off on a proposed biomonitoring species and the effects of dredging on benthic infauna put her on the path to ecotoxicology.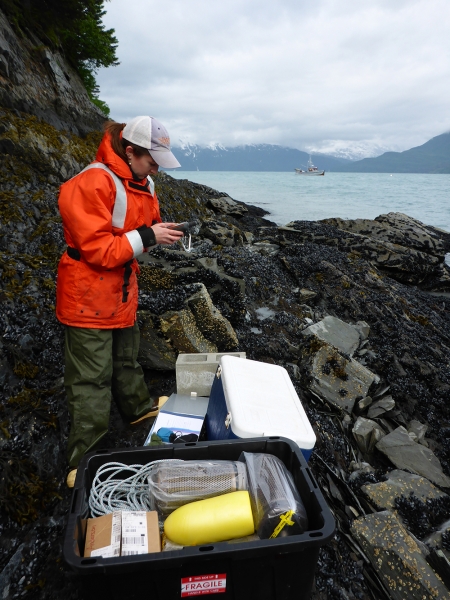 While working as a marine biologist in Chile, Sarah decided that the best path to participating in the scientific process in the way that she wanted was to continue her education. She returned to the U.S. to complete a doctorate in environmental and molecular toxicology at Oregon State University, where her research focused on methods for assessing the bioavailability and toxicity of complex mixtures at Superfund sites.
"I was just months away from defending [my doctorate] when the Deepwater Horizon oil spill happened, which led to my postdoctoral work on the environmental transport and bioavailability of oil chemicals," Sarah said. "My relatively lengthy time as a student was motivated by a desire to lead and participate in research science."
Sarah wanted to work for NOAA — where a number of different programs appealed to her varied interests, meeting at the intersect between toxicology, biology, research, applied science, and public service. Her doctoral and postdoctoral work in particular were very directly related to a lot of the work NOAA's Office of Response and Restoration does — though she did not know that at the time.
"I did know that I wanted to work for an agency that was using science to improve environmental and human health," Sarah said. "Through my work for OR&R, I have continued to carry out environmental chemistry and toxicology research and learned to apply my science background to NRDA (natural resource damage assessment) and oil spill response. I was fortunate to find a great fit for my science background, passion for the marine environment, interest in public service, and love of Alaska in the work that I do for OR&R."
SARAH CURRENTLY WORKS as a toxicologist and regional resource coordinator in Alaska for OR&R's Assessment and Restoration Division. When she first stepped in to her current role, most of her work focused on planning for natural resource damage assessment (NRDA) and restoration in the Arctic. Arctic preparedness continues to be a priority, though she also leads ongoing NRDA cases in Alaska, participates in numerous statewide oil spill planning, response, and assessment efforts, and is involved in scientific research that informs injury assessment work across the country.
Sarah's job takes her anywhere from a cubicle to the field, interacting with people and communities in Alaska, and collaborating with other agencies and partners. Though one of the drawbacks to being a toxicologist is that a lot of her fieldwork is carried out in heavily impacted areas, such as Superfund sites and oil spills.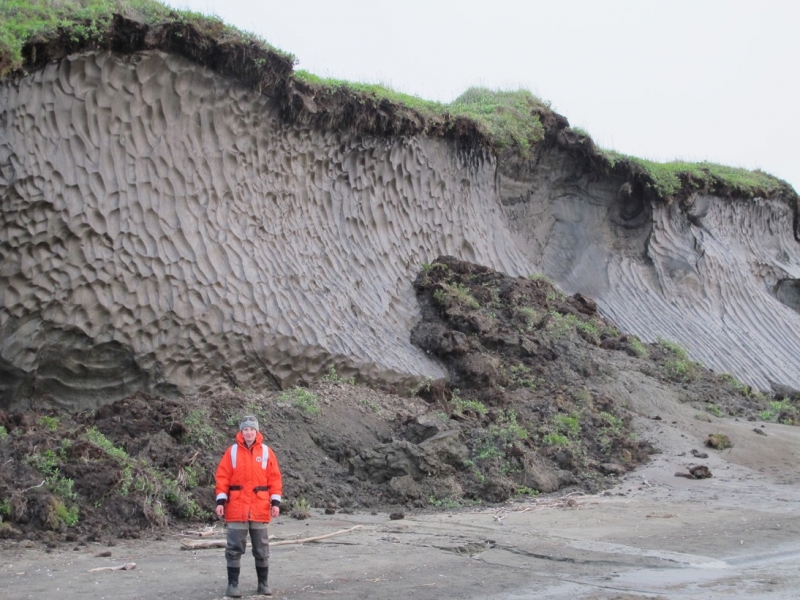 "I really value opportunities to see the resources that we are working to protect and restore. It reminds me why I care about the work that I do on a day-to-day basis," Sarah said. "The most rewarding part of the job is being able to do science that improves our understanding of the impacts that oil spills and contaminated sites have on natural resources and ecological services so that we can better respond to disasters and restore what is injured."
Throughout her field work, Sarah has spent a lot of time in remote areas and relatively extreme conditions in Alaska. Her field adventures have included everything from collecting snow samples at minus 32 degrees and dissecting fish in 45 mph winds, to keeping an eye on a polar bear in the distance while trying to retrieve a sample.
"Sometimes amazing experiences, like examining the texture of exposed permafrost bluffs in the low angle sunlight at 12:30 a.m. are followed by the unexpected discomfort of an all-night boat ride and being stuck in a village with nothing to wear but waders and a float coat," Sarah said. "Some of my favorite memories involve getting assistance in the field from inquisitive local kids, who are often so curious, intuitive, and competent."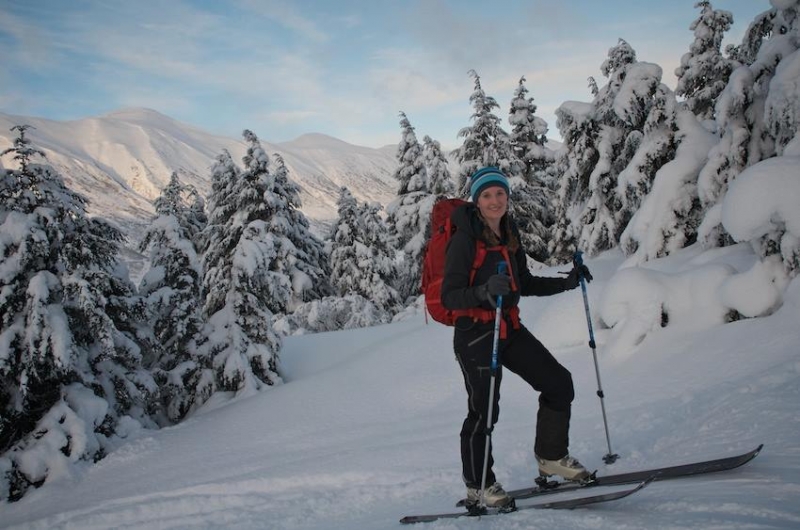 Outside of work, Sarah enjoys being active outdoors — often with her husband and their young daughter— doing backcountry skiing, hiking, trail running, cross-country skiing, and rock climbing.
"We have a small boat that we use to explore and play in Prince William Sounds. A lot of our family time outdoors centers around subsistence fishing, hunting, and gathering," Sarah said. "We also have a productive garden and a flock of chickens to keep us busy at home. Preserving, preparing, and enjoying good, local food is a big part of our home life."
Looking ahead, Sarah plans to continue her work with NOAA conducting research and using science to inform decision-making and improve environmental and human health.
"Unfortunately, I do not see toxicology or damage assessment for oil spills and waste sites becoming irrelevant any time soon," Sarah said. "I hope that I can continue to have a role in developing and applying science to better understand the impacts that contaminants have on natural resources and the people that depend on them and to improve how we prevent, mitigate, clean up, and restore injuries to the environment."