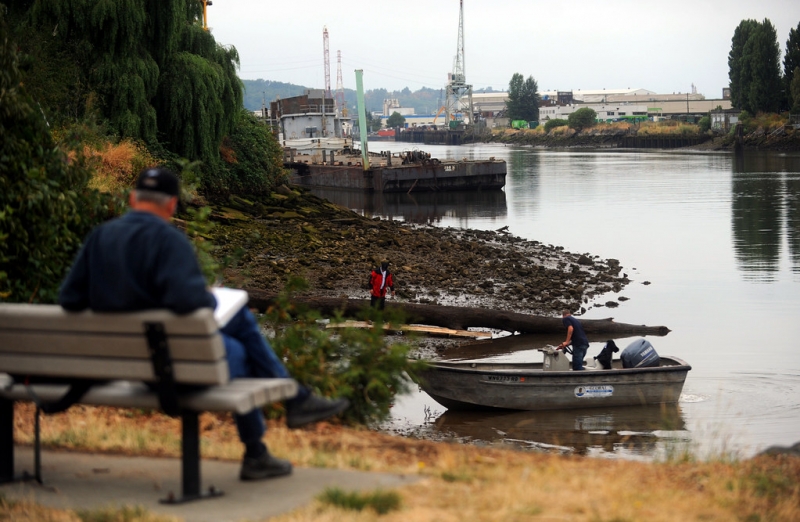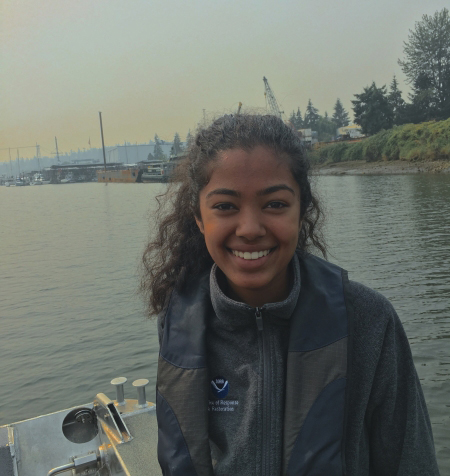 This blog was written by Kavya Varkey, a high school student from the Seattle area who interned with OR&R in the summer of 2018. Kavya was instrumental in developing the new story map on the Lower Duwamish River Superfund site. An urban river with a history of industrial pollution that began in the 1900s, the Lower Duwamish River continues to undergo both cleanup and restoration efforts. To learn more, view the new story map here. 
Until my internship with NOAA in the Office of Response and Restoration, I didn't understand how connected people and the environment really are. 
During my junior year, I presented on ocean acidification at a fundraiser for Salish Seas Expedition, a nonprofit that Amy Merten, West Coast Branch chief for OR&R's Assessment and Restoration Division, is a board member on. That was where we met! Later in the year, Amy told me about an opportunity for me to create a story map on the Lower Duwamish River.  
I knew nothing about story maps or the Duwamish River, but was excited to find out. Every weekday for six weeks, I took two buses from Redmond to NOAA's Sandpoint campus in Seattle and two buses back to Redmond. I worked in my own cubicle with my own phone and monitor and had a beautiful view of Lake Washington.
I worked most often with Rebecca Hoff, Assessment and Restoration Division regional resource coordinator for the Northwest, who guided me through the logistics of being an intern as well as connected me with many people who could help me with the story map. Many had worked on the Duwamish River and had much to tell about restoration efforts and research they had taken part in. 
It was truly inspiring. My main takeaway from my time at NOAA was that humans injured the river, and now humans are working to fix it. Some corporations like Boeing are also stepping up. This completely changed how I thought about the environment.
I started looking at environmental issues as human issues as well. It seemed so unfair that people a long time ago injured the Duwamish River, but it's people today who have to deal with the consequences. 
Next year, I will be attending Stanford University and am not sure of exactly what my major will be, but I do know what I'm passionate about. My time at NOAA expanded my perspective on who the environment impacts and how we can make a difference.